April 3, 2022
QUEENS, New York—A 70-year-old Sikh man was attacked early Sunday morning on his way to the Sikh Cultural Society in Queens.
Police say the assault on Nirmal Singh was unprovoked and left him with a broken nose and severe bruising. The attack has not only outraged the Asian community but specifically, the South Asian community as well.
"These attacks are happening every day on our Asian brothers and sisters."
"He was just walking and he came from behind and hit him in the face," Nirmal Singh's translator said to CBS2 News.
One witness stated Singh just closed his eyes when he got attacked and started crying.
"Any attack in the name of just because you look different is an attack against everybody, not just that person, and it's got to stop," Harpreet Singh Toor, Nirmal Singh's translator said.
Singh was punched from behind on a Sunday morning walk around 7 a.m. on 95th Avenue and Lefferts Blvd in Richmond Hills, according to ABC7.
The 70-year-old only arrived in New York two weeks ago from Canada on a visitors visa and is currently staying at the Sikh Cultural Society center.
"Our uncles, our parents, they're coming to pray and now they're going to feel scared because they don't know who is going to be victimized on that kind of situation," city Human Rights Commissioner Gurdev Singh Kang said.
These attacks on East Asians and South Asians are happening every day. Kang is calling on Mayor Eric Adams and NYPD Commissioner Keechant Sewell to do something about it.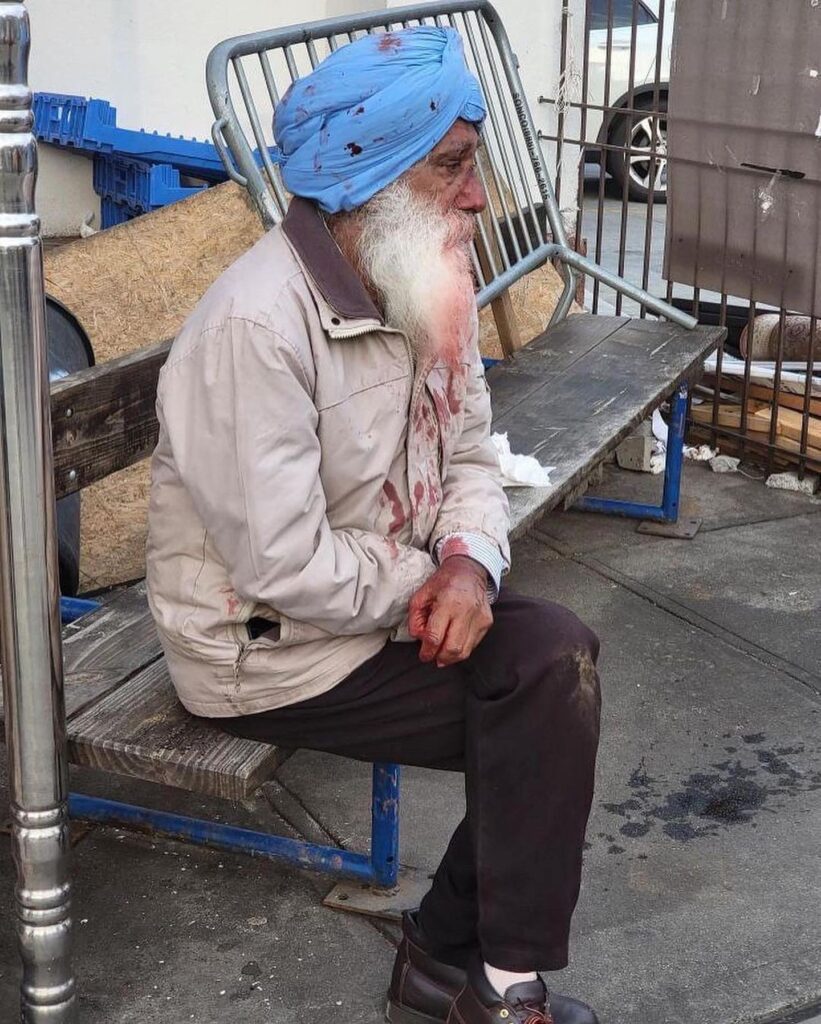 When CBS2 asked if he believes the attack was a hate crime, Kang said, "Yes. It's not the first incident happened this in this area. It happened before, too."
"We see attacks on minorities every day and it's got to stop," Toor added.
No description of the attacker was mentioned on ABC7 or CBS2.
Feature Images via Instagram