March 24, 2022
SAN FRANCISCO, California—A new poll on Politico shows that 68 percent of San Francisco voters support the recall of District Attorney Chesa Boudin. The election is set for June 7, 2022, and if the results of the San Francisco school board recall is any indication, Boudin might be losing his job.
Many readers may recall the December 31, 2020 murders of Elizabeth Platt and Hanako Abe. Both women were run over and killed by Troy McAlister while he was fleeing a robbery in a stolen car—a car he stole from a woman he met on a date at Nation's Giant Hamburgers in Daly City a few days earlier. Oh, and McAlister was also high on meth.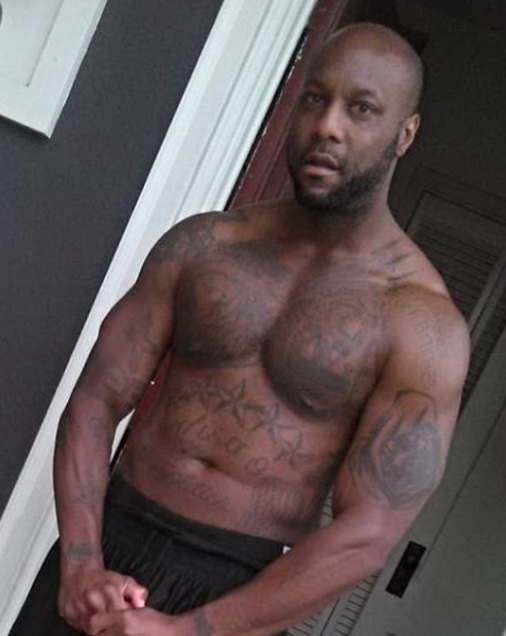 "Troy McAlister faces a potential life sentence for a robbery based on a very extensive criminal history. And Chesa, within two months of taking office, released Troy McAlister back onto the street, did not even wait for sentencing having cut a deal where McAlister had simply pled to one count of robbery. Troy McAlister was arrested four times, never charged until on the afternoon of December 31, 2020, he drove a stolen vehicle into downtown San Francisco at 65 to 70 mph while intoxicated and struck and killed two innocent women walking across the street — that was due to a reckless decision by Chesa Boudin," stated former assistant district attorney Don Du Bain, a pro-recall advocate.
A 253-page document obtained by Gotham by the Bay, which details McAlister's 25-year criminal record, showed even Chesa Boudin's soft-on-crime predecessor, George Gascon, recommended McAlister should serve a lengthy prison sentence under California's Three Strikes Law, which allows prosecutors to seek a prison sentence of 25 years to life if the defendant is convicted of three serious or violent felonies.
This timeline was made by Susan Dyer Reynolds of Gotham:
Dec. 11, 2015: The Public Defender's Office asks the Court to release McAlister to the Salvation Army Adult Rehabilitation Center. The District Attorney's Office refuses, pointing out that McAlister was in possession of methamphetamine and committed a robbery, as well as battery on a police officer, all while on parole. "The defendant has a history of violent felony convictions dating back to 1995 and has sustained many misdemeanor convictions," the DA said. "In the current case, the defendant is charged with an allegation of commission of offense while on parole, allegations for three prior strikes, and six prison priors. As a result of the charged offenses, the defendant's exposure in State Prison is approximately thirty-five years to life."
March 9, 2020: Just two months after his swearing-in, Boudin cuts a deal — five years time served in county jail awaiting trial — in which McAlister pleads guilty to second-degree robbery.
April 10, 2020: McAlister is sentenced on the Boudin plea agreement.
"All right. Mr. McAllister, sir, I wish you the best of luck," Judge Loretta Giorgi says after the deal is finalized.
"I'd like to get my ankle monitor off today," McAlister replies.
"Oh, yes. I'm going to order your ankle monitor removed as well," Judge Giorgi says.
"I did like a lot of extra time, like maybe a year extra. So what happens with that credit?" McAlister pushes. "Will they take it off my parole?"
"That you'll have to ask the parole agent about." And with that, Judge Giorgi releases Troy McAlister.
June 28, 2020: San Francisco police officers respond to the Ingleside district regarding a residential burglary in progress. The victim states the suspect was inside her apartment. Officers observed signs of forced entry including damage to the door. They locate Troy McAlister and arrest him for burglary, possession of burglary tools, giving a false name to a peace officer, and parole violation. Boudin files no new charges.
Aug. 20, 2020: SFPD responds to the 1800 block of Great Highway where a victim had tracked his stolen vehicle. Officers discover Troy McAlister in the driver's seat and order him to exit the vehicle, where he is arrested for vehicle theft, possession of stolen property, possession of narcotics for sale, and possession of narcotics paraphernalia. Boudin files no new charges.
Oct. 15, 2020: Officers respond to 19th Ave. regarding a stolen vehicle. The witness says the car was driven to that location where the suspect exited and fled on foot. Officers stop and detain the suspect, Troy McAlister. While creating an inventory of his property, two individuals approach to say their car was broken into and their cell phone was stolen. The victims tracked the phone to this location, and officers determine McAlister is in possession of the stolen phone. Officers also find methamphetamine during their search. McAlister is arrested for vehicle theft, possession of stolen property, possession of narcotics, and parole violation, as well as for the cell phone theft. Boudin files no new charges.
Nov. 6, 2020: San Francisco State University Police answer a call about a man breaking into a parked car at 800 Font St. The witness ID'ed Troy McAlister, who admits breaking into the vehicle. Officers ask why he is limping, and McAlister says he was shot during an argument a few months ago near his home in Park Merced. Officers also see McAlister is wearing a GPS ankle monitor. After arresting him for felony auto burglary and possession of burglary tools, officers check McAlister's record and are so alarmed that they include a note in their report for the DA which states, "This suspect is dangerous. He has 73 felonies and 34 misdemeanors in S.F. alone." Boudin files no new charges.
Dec. 20, 2020: Officers conduct a computer query of a car being driven near Eddy and Jones Streets. the license plate comes back as a reported stolen vehicle. Officers stop the car and instruct the male driver to exit, which he does. It is Troy McAlister. A search turns up drug paraphernalia and stolen goods. They arrest McAlister for possession of a stolen vehicle, two counts of possession of stolen property, possession of suspected methamphetamine, and possession of drug paraphernalia. Boudin files no new charges.
Gotham points outs McAlister spends a combined 11 days in jail for all five incidents….
Dec. 31, 2020: Officers respond to a vehicle collision where two pedestrians, 60-year-old Elizabeth Platt and 27-year-old Hanako Abe, were killed at 2nd and Mission Streets. The driver, Troy McAlister, immediately flees on foot, but officers chase and arrest him. McAlister, who is high on drugs, had just committed a burglary and was driving at a high rate of speed when he ran a red light. He is booked for driving a stolen vehicle, possession of stolen property, running a red light, speeding, hit and run, manslaughter, burglary, resisting arrest, driving under the influence of drugs, DUI causing injury, possession of methamphetamines, possession of methamphetamines for sale, convicted felon in possession of a firearm, and possession of a large capacity firearm magazine. This time, Boudin files new charges.
During a two-hour Zoom meeting with Hanako Abe's mother, Hiroko Abe and her translator, Tasha Yorozu, Gotham's Susan Reynolds was told by Hiroko Abe that when she asked Boudin why McAlister was released from prison, he replied: "Because he worked hard and got his GED in jail."
When Mrs. Abe replied that a GED "has nothing to do with whether this person is rehabilitated and ready to be put back into society," Boudin blamed those who were supposed to follow up with McAlister.
When Mrs. Abe asked, "Didn't you know how the system as a whole works? And knowing how the system works, why would you release him?" At that point, Mrs. Abe said, Boudin gave a "non-response response and apologized." Since then, Mrs. Abe said, she hadn't heard a word from anyone at the DA's office.
Feature Images via Instagram & Facebook