February 13, 2022
NEW YORK CITY—Authorities arrested 40-year-old Kevin Douglas of Queens on Thursday, February 10, after they connected him to the attack of 23-year-old Bew Jirajariyawetch, who was waiting for a subway train in Midtown on November 22 when Douglas allegedly beat and robbed her.
According to the Daily Mail, Douglas has been arrested 44 times, including 16 times in a single day. He is currently being charged with second-degree robbery, third-degree robbery, and second-degree assault. The address provided by police for Douglas was a Days Inn hotel near JFK International Airport.
Jirajariyawetch said the horrific attack happened around 4 a.m. on November 22, 2021, after she was going home from a concert—the attack remains a blur.
She was grabbed from behind in a chokehold, thrown to the ground, savagely punched in the face, and robbed of her purse at the 34th Street Herald Square station on November 22,  according to the Daily Mail.
Police said Douglas has 44 prior arrests and faced charges for drugs, assault, criminal possession of a weapon, robbery, and criminal tampering dating back to 1997. On May 13, 2019, he was actually arrested 16 times.
Authorities haven't even released Douglas's full rap sheet yet. They have also not said whether or not he was out on bail for a previous arrest when he attacked the 23-year-old aspiring Thai model.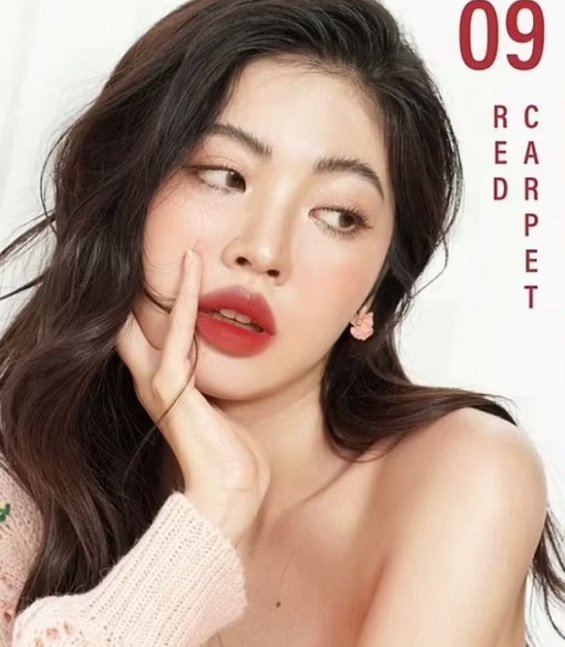 Douglas was arraigned in Manhattan Supreme Court on Thursday with a bail set at $75,000. His next court date is set for April 11.
According to the Daily Mail, New York City saw a surge in violent assaults on the subway with a 45 percent increase in the past 28 days as compared to last year. The week Jirajariyawetch was attacked, transit crime was up 141 percent.
Anti-Asian violence is also plaguing New York City, the supposed most "diverse and progressive" city in the world. Over 127 attacks against Asians—nearly five-fold increase—from 28 attacks in 2020.
Feature Images via Crime Stoppers & Courtesy