February 4, 2022
PHILADELPHIA, Pennsylvania—Police are searching for a suspect they say repeatedly punched a woman in the face during a home invasion in Chinatown early Thursday morning, January 20.
The terrifying ordeal occurred around 1:30 a.m. inside a third-floor apartment on the 900 block of Winter Street, reports FOX29.
The victim, a 53-year-old Asian-American woman, was inside her apartment when she heard a knock on the door.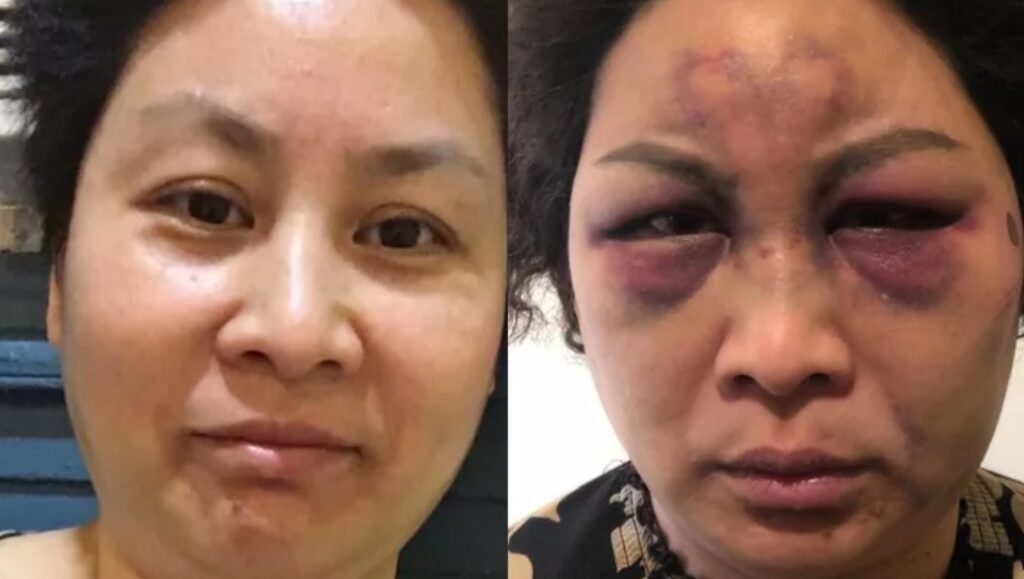 When she opened the door, a male suspect armed with a 10-inch knife shoved her into the kitchen and demanded money, according to FOX29.
The suspect then pushed the victim into her bedroom and punched her in the face several times after she was unable to communicate with her assailant. She collapsed to the floor while the suspect took her purse, which had her identification and $200 cash.
The African-American suspect fled down the stairs and the victim was later able to contact police.
She was taken to Jefferson Hospital where she was treated for her injuries, which also included a slightly fractured orbital bone, reports FOX29.
The suspect is described as an African-American male, 5'10" tall, wearing a dark knit hat, dark jacket, blue jeans, and tan boots.
The victim's GoFundMe Page can be accessed by clicking HERE
Feature Images via FOX29 & GoFundMe