February 1, 2022
WASHINGTON, D.C.—Senate Republicans destroyed the judicial nominee U.S. Magistrate Judge Kenly Kato who faced questions from GOP senators about her views on discrimination on Tuesday.
Judge Kenly Kato is President Biden's nomination for a seat on the U.S. District Court for the Central District of California. She is a former public defender and was labeled "an asset" by Democratic Senator Dianne Feinstein because she would be the first Japanese-American woman to serve in the Central District of California and she is also willing to throw her own people under the bus.
Republican Senator Chuck Grassley of Iowa called out Kato for a book review she co-wrote when she was a 23-year-old Harvard Law School student, reports Reuters.
The 1995 article said neo-conservative Asian Americans "internalize the dialogue of oppressors, believing in the values of the status quo and condemning the activism of their group," a statement Grassley asked if she still believed.
Kato replied she "had no recollection of what we were trying to convey."
Kato could not stop blinking, which is an indication of lying.
Senator Ted Cruz, Republican of Texas, said the book review conveyed that "to be sufficiently woke, an Asian-American must support policies that discriminate against Asian-Americans."
Kato declined to answer.
Senator Cruz noted Harvard, Kato's alma mater, was facing a lawsuit before the U.S. Supreme Court alleging it discriminated against Asian-American undergraduate applicants through race-conscious admission processes aimed at boosting campus diversity.
"Does that practice concern you?" Cruz asked.
Kato, blinking uncontrollably, declined to discuss the case, a challenge to affirmative action on college campuses—noting the case is still pending.
When Senator Cruz asked Kato straight out, "Is racial discrimination wrong?
Kato refused to answer the question.
Top law schools are explicitly and brazenly discriminating against Asian Americans. I asked Biden district judge nominee Kenly Kiya Kato if that practice concerned her.

She declined to comment. pic.twitter.com/M0nMGqmKJY

— Senator Ted Cruz (@SenTedCruz) February 1, 2022
Harvard conducted a study from 1995 to 2013, which showed Asian-Americans had the highest scores of any race in SATs. Harvard buried these findings.
Asian-Americans also had the highest grades of any other race, yet Asian-Americans were always capped around 20% at Harvard. Harvard University was forced to publish its 'dirty little secret' through its on-campus newspaper, The Harvard Crimson.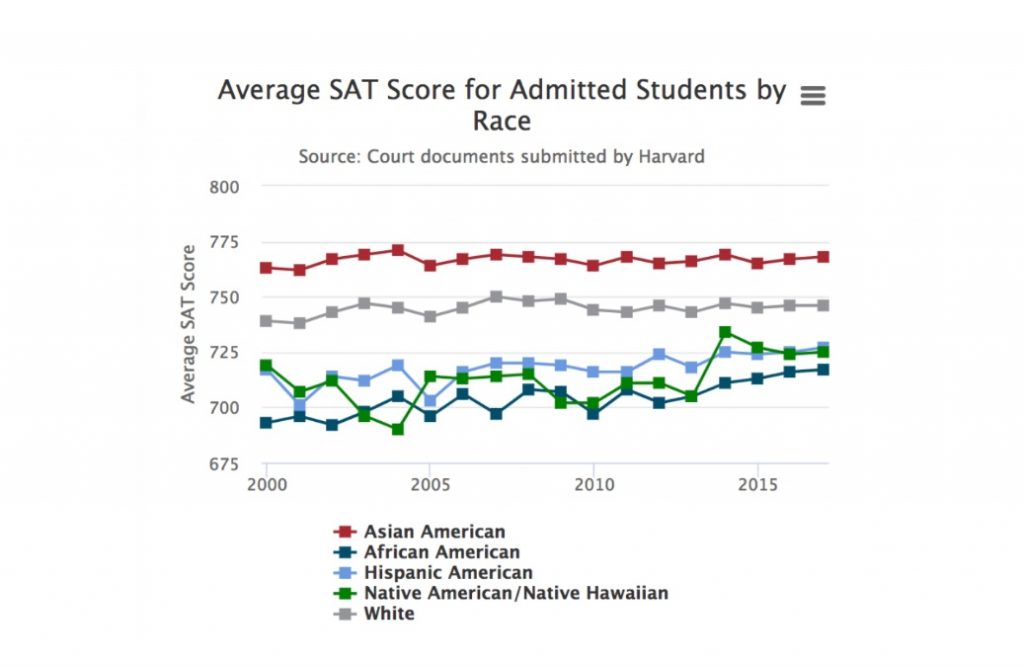 Harvard never apologized for lying. Instead, they completely shifted the argument from merit to diversity. All those years of stating they value merit disappeared overnight and now all of a sudden, it's about diversity, not merit. What a magical string of events.