February 1, 2022
LOS ANGELES, California—A former UCLA lecturer who threatened to carry out a mass shooting at the school was arrested in Colorado on Tuesday morning, nearly 24 hours after posting 300 threatening YouTube videos and warning in emails to the school's faculty "da war is coming."
Matthew Harris sent the expletive-ridden email to UCLA's philosophy department and also linked videos depicting previous mass shootings including Columbine and Las Vegas, and an 800-page manifesto, according to the Daily Mail.
In response, UCLA canceled all in-person classes early Tuesday morning. The school also worked with out-of-state law enforcement and kept Harris under observation before his arrest in Boulder, Colorado.
Harris was let go from his job last year after students reported that he had sent them pornography.
In his manifesto, the Daily Mail reported Harris often used all capital letters and made massive amounts of spelling errors. He frequently references race on every issue, used overtly sexual and misogynistic language, and wrote a number of violent proclamations.
His YouTube channel has since been deleted by the platform.
UCLA is one of the most competitive campuses in the UC system and is 33% Asian, 25% Caucasian, 21% Hispanic/Latino, and 3% African-American. People in Los Angeles often say "UCLA stands for U.C.Lots.Of.Asians."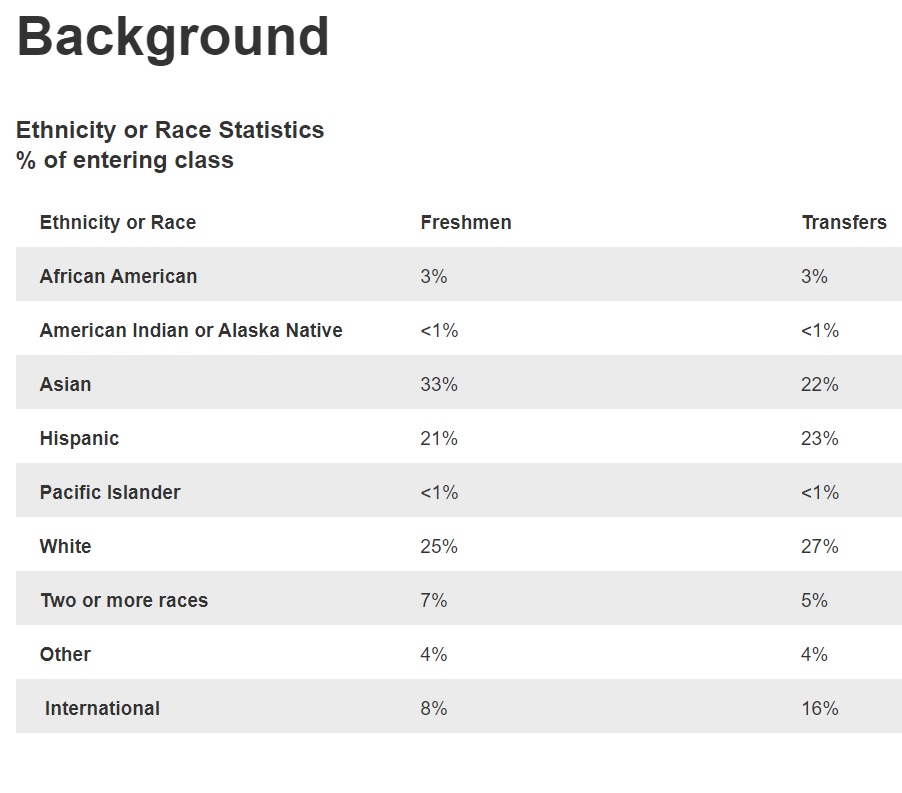 The overwhelming dominance of Asian-American students in UCLA, Stanford, Caltech, and UC Irvine, have angered affirmative action supporters over the decades. Their initial argument was that California's universities would be "majority white" if affirmative action didn't pass.
People at the time did not believe in that socialist argument and California outlawed affirmative action back in 1996.
Proving the socialist agenda wrong again, California's best universities became majority Asian, not "majority white" once merit was used to admit students. Progressives now respond "that's because Asians are white adjacent."
Speaking to ABC News, student Nathan Robbins stated: "I've been scared about this professor, this guy, for about a year since my girlfriend told me about the stories—how he treated their class, but also the threats he made after he got put on leave."
On www.bruinwalk.com, students wrote Harris changed their grade 43 times after the quarter had finished as well as repeatedly change the syllabus and that he "started messaging people in the middle of the summer saying that he spilled Chinese food on their final and that they need to resubmit it."
According to bruinwalk.com, Harris taught a number of philosophy classes during his tenure, including PHILOS 161: Topics in Aesthetic Theory and Topics in Aesthetic Theory: Personal Identity in Music, as well as PHILOS 168: Philosophy of Race.
Feature Images via UCLA & YouTube