January 13, 2022
FAIRFAX COUNTY, Virginia—A school board member for Fairfax County admitted in a text message to a fellow board member that the district's new "equity-focused admissions" policy for Thomas Jefferson High School for Science and Technology has anti-Asian discrimination undertones.
According to the National Review, school board member Abrar Omeish texted fellow board member Stella Pekarsky: "I mean there has been an anti asian feel underlying some of this, hate to say it lol."
The correspondence by the National Review was obtained by non-profit Parents Defending Education.
Pekarsky responded: "…I always told people that talking about TJ is a stupid waste of tome [sic]." Omeish replied: "Of course it is…They're discriminated against in this process too."
Thomas Jefferson High School for Science and Technology is the best high school in the United States for decades and is overwhelmingly Asian-American and Caucasian. The high school is one of 18 magnet schools in Virginia and is 70% Asian, 19.5% White, 5% Other, 3% Hispanic/Latino, and 2% African-American.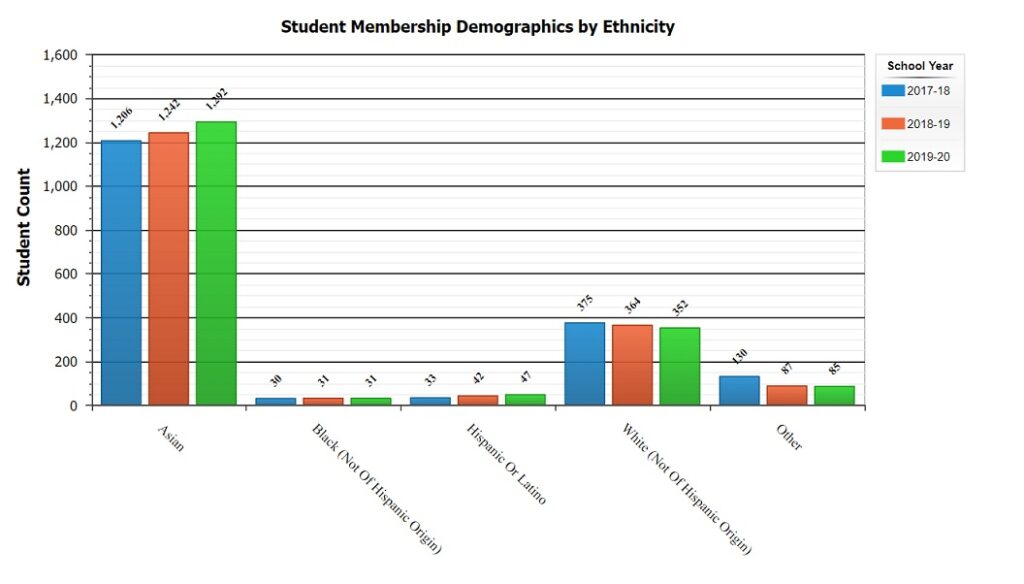 However, the merit-based admission policy was changed in 2020. Students are now accepted based on race to foster a "more diverse student body." As a result, there has been a steep reduction in Asian-American enrollment. Asian-Americans went from 70% of the student body to 54% for the incoming freshman class of 2021.
The admission process now includes GPA, a personal quality assessment, problem-solving essay, and bonus point section called "Experience Factors."
On September 27, 2020, Lidi Hruda, director of school district's Office of Research and Strategic movement, wrote to Jeremy Shughart, TJ's admissions director, "It is hard to know what exactly will level the playing field but my gut says that you may need to double all the points (and the total) so the applicants can receive up to 200 points overall for these experience factors."
This move is to change Caucasian and Asian dominance in STEM fields and eventually create an African-American and Latino majority in American corporations from Intel to Tesla, which will make it "superior" to Asian corporations.
To quote a Japanese nationalist on Detroit: "We Japanese helped destroy the Big 3 and turned Detroit into a 3rd world country. The [African-Americans] blame white supremacy, but their faith is intertwined with 'white supremacy.' When Ford, GM, and Chrysler went belly-up, they had to lay off thousands of African-Americans and in turn, caused a ripple effect in Detroit. They need white people, it's not like they can create something that can stand any chance against Japan or Asia for that matter; we're already 100 years ahead of them."
Feature Image via Unsplash