December 1, 2021
OXFORD HIGH SCHOOL, Michigan—The students killed by a suspected gunman were identified as 17-year-old Madisyn Baldwin, 17-year-old Justin Shilling, 16-year-old Tate Myre, and 14-year-old Hana St. Juliana, reports WXYZ.
Juliana was a shy girl from Ortonville, she enjoyed traditions with family and friends that involved experiences around food, according to WXYZ.
"Hana was part of our family," said Jennifer Curtis, a close friend of Hana's father.
"She was kind and genuine to her core. She loved to babysit and to be with kids. She loved to help people. She was just one of the best kids I've ever known," Curtis told 7 Action News. "I'm not real sure how we keep moving through our days right now."
Juliana was the youngest victim named in the tragic Oxford High School mass shooting on Tuesday, November 30. She was pronounced dead when police officers arrived on the scene.
Six more students and a teacher were also injured by gunfire.
The 15-year-old shooting suspect, Ethan Crumbley, was arrested at the school as soon as he was confronted by police. The minor was formally charged Wednesday afternoon as an adult, reports WXYZ.
Crumbley was charged with murder, terrorism, assault, and weapons possession charges.
An initial investigation found Crumbley, a high school sophomore at Oxford, was bullied by other students. He even posted photos of the gun he would later use on Instagram a few days prior to the attack.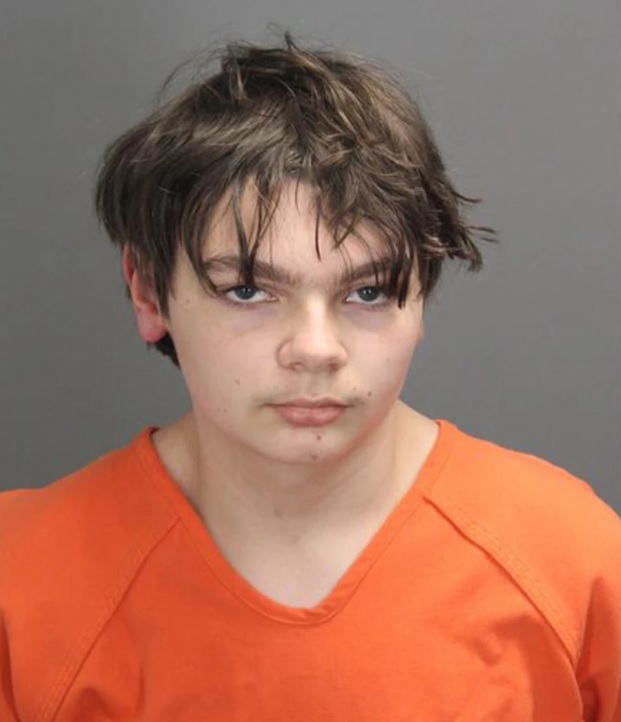 Beneath one of his gun photos, Crumbley wrote "Now I am become Death, the destroyer of worlds." That quote actually comes from a sacred Hindu text used by the father of the atomic bomb, Robert Oppenheimer, who was later accused of being a communist.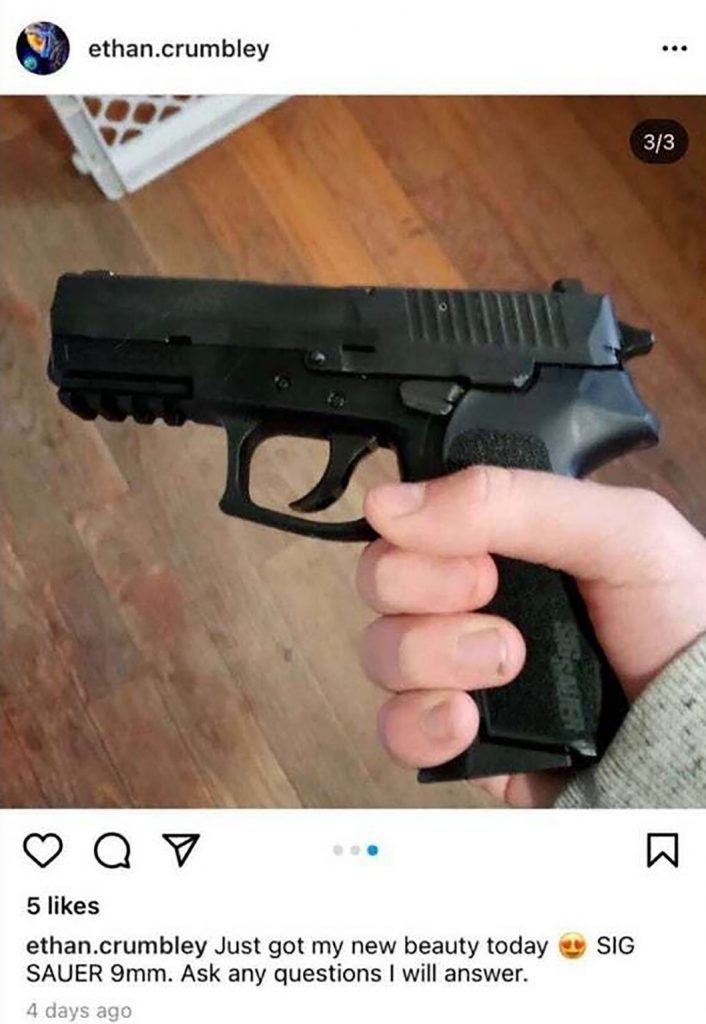 If found guilty, Crumbley will face life in prison.
Feature Image via Facebook