August 6, 2021
SAN FRANCISCO, California—A reported missing 87-year-old Asian grandmother was found stabbed last night, August 5 on 36th Ave in the Sunset District. San Francisco Police Department found her in the bushes and immediately administered CPR, according to Asian Crime Report.
The 87-year-old victim was barely breathing when she was discovered and was covered in blood. Asian Crime Report sources say the woman was barely holding onto life. Sources also say the weapon used in the woman's attack was a meat cleaver.
No racial description of the suspects has been given at the time.
According to ABC reporter Dion Lim, the victim went missing around 33rd and Taraval. No further information is available because the victim's family wishes privacy.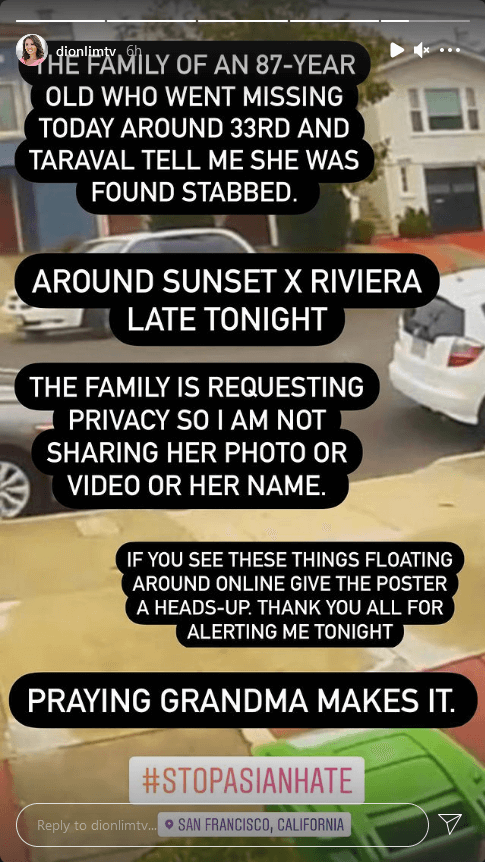 Feature Image via Unsplash