May 28, 2021
SAN DIEGO, California—More than two years after the murder of a beloved San Diego doughnut shop owner, Randy Taing's family can finally have some resemblance of solace knowing the man suspected in his murder has been arrested.
"Everyone feels relief right now," said Andy Taing, Randy's son. "There's finally closure for this family."
Randy owned the Rose Donuts store for nearly 25 years, taking over in the mid-1990s, according to FOX5 San Diego.
"He loved it," Andy told FOX5 San Diego. "He did it his whole life and was able to support our family."
In April 2019, 34-year-old African-American Keon Wilson of Los Angeles is accused of breaking into Randy's home and viciously injuring him so badly, he died of his wounds three days later. Upon investigation, Wilson was also linked to a series of burglaries in the San Diego and Carlsbad area.
Around 11:45 a.m. on that faithful April morning, Taing's son made a 911 call to report that his father had phoned him at work and told him there had been "some type of theft or robbery" at the victim's home, explained SDPD Lt. Andra Brown.
The son immediately drove to his father's residence and found him "gravely injured." Paramedics took Randy to the hospital where he later died. Taing's cause of death has not been released, according to FOX5.
While documenting the crime scene, detectives discovered a safe was missing from the home.
"Over the past two years, homicide detectives conducted a thorough investigation and identified a suspect," Brown said. "During the course of the investigation, detectives learned that the suspect was also (allegedly) responsible for residential burglaries in Carlsbad and Poway. San Diego police detectives worked in conjunction with those investigating agencies to identify cases, locate evidence, and interview witnesses."
Wilson was booked into Los Angeles County jail pending a transfer to San Diego to stand trial for the homicide and burglaries.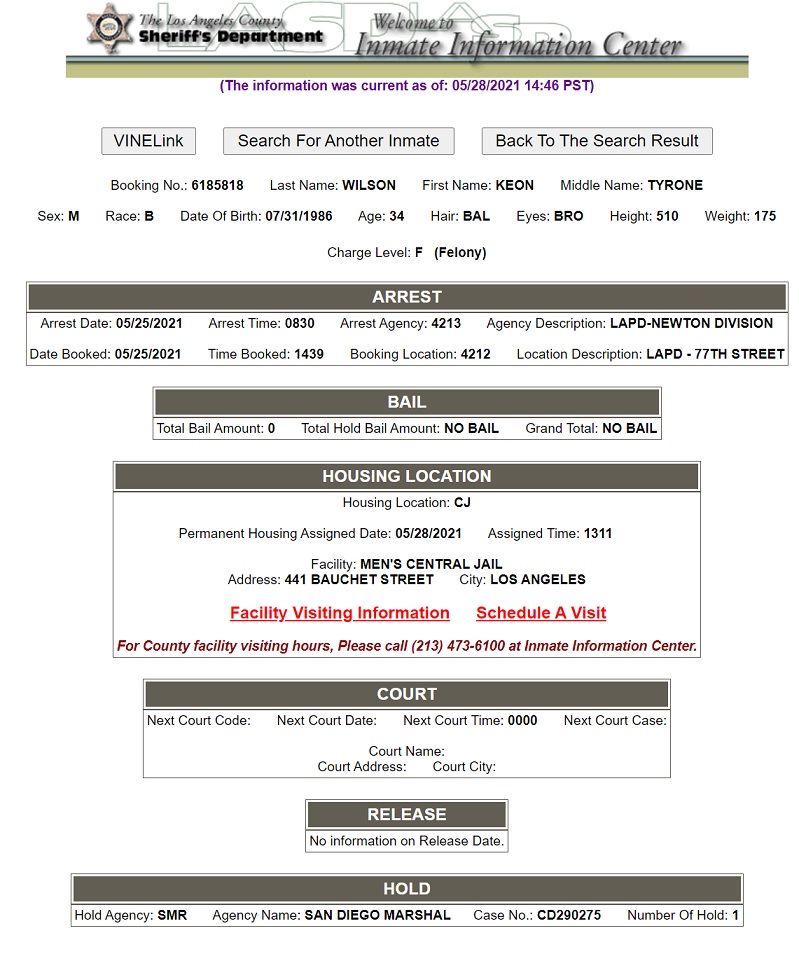 Feature Images via FOX5 San Diego