May 24, 2021
LOS ANGELES, California—Powerlifter Daniella Means—who is originally from Hong Kong—shared her story via Instagram. The attack happened on Tuesday, May 18, while she was walking her dog, Butch. These are her words.
"On Tuesday at 7am I was assaulted by a man with a hammer, and robbed during my morning walk with Butch.
The man struck me across the head with the hammer, breaking both my orbital bone and nose in one blow. I fell to the ground on my hands and knees and begged him not to hit me again, or to hurt Butch.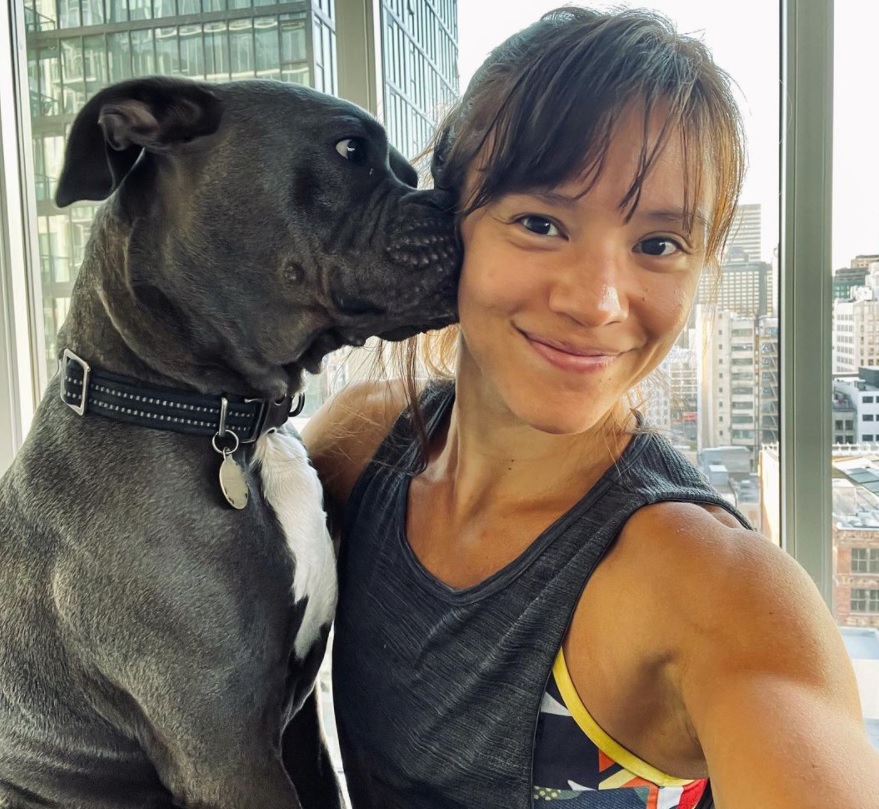 After taking my bag, and my phone, he stood over me and apologized and ran away. I ran screaming and stumbled across a couple who came to my aid and called 911 and then Jon. Their kindness in my moment of need has restored my faith in humanity. In this day and age, I'm also so relieved that I memorise Jon's number.
Paramedics took me to the emergency room, and the LAPD took my statement and description of the man. He was caught 1 hour later trying to assault another woman and I was able to pick him out from a lineup of photos. They found the hammer he used, and I got my belongings back.
I was lucky. He could have hit me multiple times. He could have hit my temple. I could have lost an eye. He could have had a gun. He could have raped me. I legitimately could have died.
I'm grateful it didn't go as bad as it could have.
Was it my fault? I was on a main road, in broad daylight, walking my 60lb dog on our usual morning route. So no, it wasn't my fault. I just happened to be caught in the wrong place at the wrong time and came across the wrong type of person.
This incident isn't going to stop me from living my life to the fullest. I'm not going to hide in my home. This woman has big things to do."
Images via Instagram