May 13, 2021
WASHINGTON, D.C.—The teenage girl who cannot be named for legal reasons pleaded guilty to the murder of an Uber Eats driver, 66-year-old Mohammad Anwar on March 23, 2021.
In return for her guilty plea, other charges—armed carjacking, robbery, and aggravated reckless driving—were dropped. The second female accomplice, who is 13-years-old, has yet to resolve her case and is scheduled for a May 17 court appearance. She will not be charged as an adult.
As for the 15-year-old, she will be sentenced on June 4 and will serve a maximum of six years in prison, until she is 21-years-old. Court proceedings involving minors are closed to the public, so it's unclear if her light sentence was because she is African-American or a minor—most likely both.
It should be noted the 15-year-old could have been tried as an adult, however, prosecutors would have had to prove she was beyond rehabilitation.
Human life is precious and murdering a person is beyond rehabilitation and to think it's still in the cards is a fool's errand. The "catch-and-release" tactics used in the Bay Area, California, is ample proof of that.
Mohammad Anwar immigrated to the United States from Pakistan in 2014 "to build a better life for himself." However, that life was cut short on March 23, 2021, when two African-American girls, ages 15 and 13, violently carjacked him.
The girls forced their way into Anwar's Honda Accord at the Navy Yard Metro station around 4:30 p.m. while he was making an Uber Eats delivery, according to the Washington Post.
Witnesses stated Anwar wound up standing outside his car while the 15-year-old was in the driver's seat and the 13-year-old was in the front passenger seat. As Anwar tried to force his way back into his car, the 15-year-old accelerated the vehicle and crashed it a block down.
Anwar suffered multiple broken bones and heady injury. He died at the scene.
Large segments of the African-American community from the 23 million followers of The Shade Room as well as other platforms blamed Anwar for putting up a fight and thought he deserved to die for his "stupidity."
Others became enraged when D.C. Mayor Muriel Bowser posted a video about preventing car thefts with the caption: 'Auto theft is a crime of opportunity. Follow these steps to reduce the risk of your vehicle becoming a target. Remember the motto, #ProtectYourAuto.'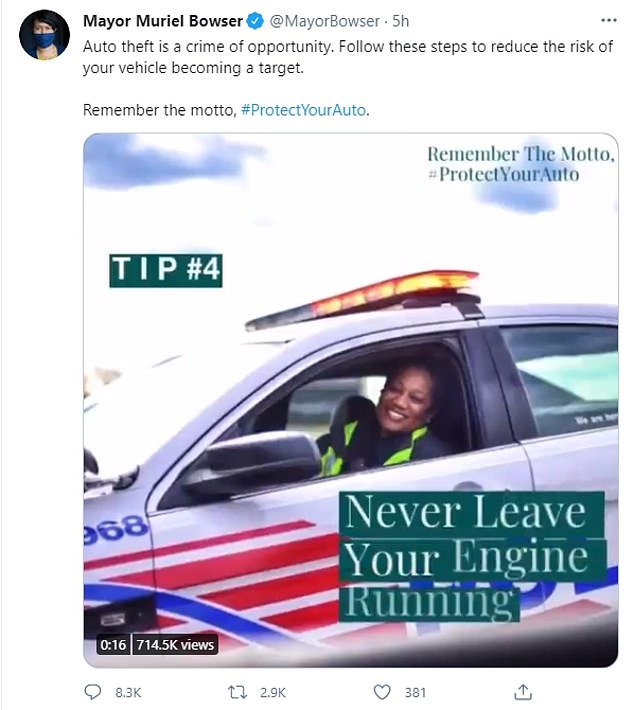 The message taken was Mayor Bowser tried blaming the incident on Anwar as well.
Feature Images via Instagram