April 12, 2021
PLEASANTON, California—On Saturday, April 10, 2021, around 1 p.m., an Asian couple in Pleasanton were robbed at gunpoint by two African-American males dressed in dark clothing, according to East County Today.
The couple had just returned home from grocery shopping and were getting out of their vehicle when an armed suspect approached the driver and demanded his wallet. In unison, another suspect approached the passenger and stole her watch and even her bananas, according to @activeasian on Twitter.
The Asian couple stated they were worried because they had elders in the house. Thankfully, the teens did not enter the house and the elders were safe.
The suspects then fled to a nearby vehicle where a third suspect was manning the getaway car.
Shortly after the robbery, the Asian couple's credit cards were used at a Target in San Ramon. The San Ramon Police Department quickly obtained the surveillance footage of the suspects and their vehicle, reports the East County Today.
Authorities were able to ascertain the identities of the suspects and quickly located the getaway vehicle and apprehended all three suspects within a few hours after the robbery.
Police officers recovered the victim's wallet, credit cards, watch, and the remaining groceries. They also found a loaded pistol inside the suspects' vehicle.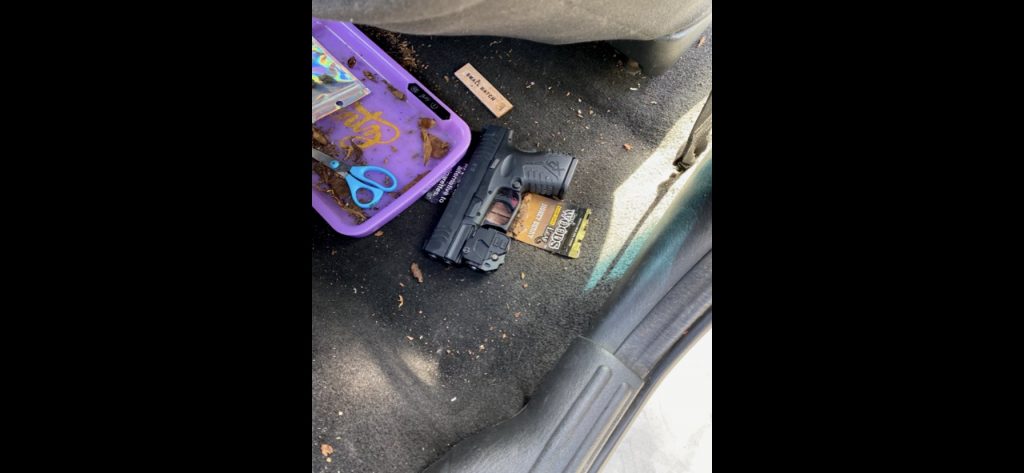 Two of the suspects are over 18 and therefore openly identified to the press. 19-year-old Michael Walker III from Richmond and 18-year-old Raymond Davis III from San Pablo. The third victim was a 17-year-old male.
Walker and Davis were booked as adults at the Santa Rita Jail and the juvenile was booked at Alameda County Juvenile Hall, according to East County Today.
Feature Images via Henry K. Lee