February 3, 2021
SAN FRANCISCO, California—The suspect in the brutal assault that fatally injured an 84-year-old San Francisco resident last week entered a not guilty plea to a homicide charge during a court appearance Wednesday, according to CBSN Bay Area.
19-year-old Antoine Watson appeared briefly in court, however, the judge did not allow media to capture Watson's face, fearing a negative backlash toward the African-American community.
One netizen wrote, "I don't get why people are demanding to see his face. Just another black man in chains. The real enemy is white supremacy. But the Chinese community doesn't care about that, they just want to see his face. Go f*ck yourself with a dildo!"

Watson entered a not guilty plea to charges of murder and elder abuse causing death during the brief court appearance. As he was escorted out of the courtroom, an older woman later identified as his grandmother shouted, "I love you Antoine!"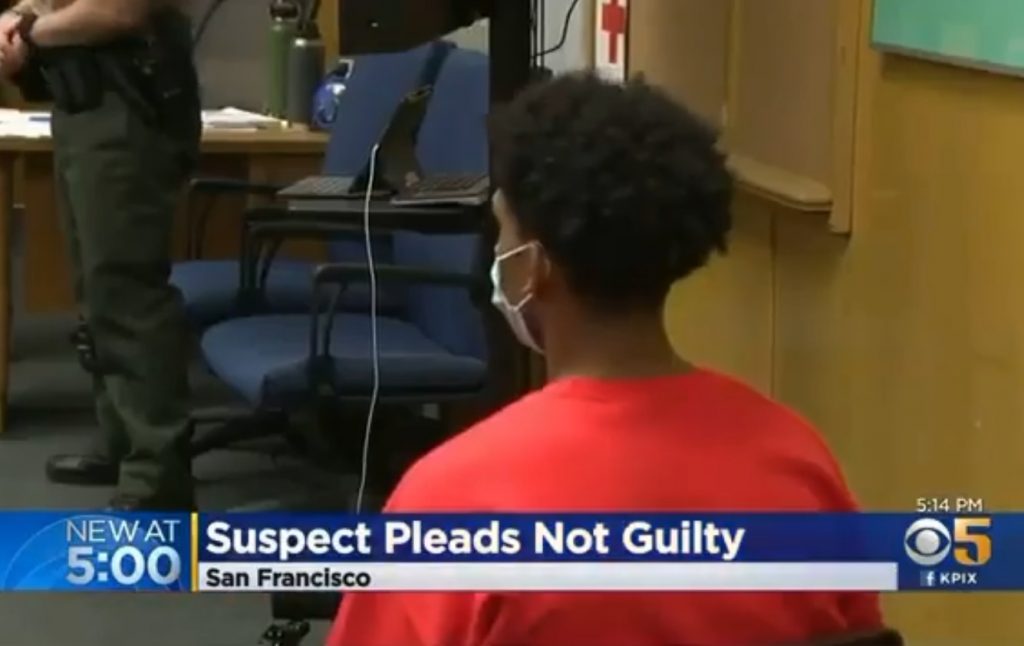 When asked outside the courtroom what she wanted to see happen, Watson's grandmother arrogantly laughed and said, "To see him walk out this door like I'm walking out right now."
84-year-old San Francisco resident Vicha Ratanapakdee was the target of the brazen and unprovoked daytime attack last Thursday morning.
Footage via CBSN Bay Area
Watson's attorney, Sliman Nawabi said his client did not intend to kill Vicha, according to SF Examiner.
"Based on what we see as an-open handed push, we will certainly be challenging whether there was any intent to kill," Nawabi said. "There wasn't. We will also be exploring any altered mental state that might help us understand why this happened."
Nawabi added, "I understand there is a strong emotional reaction to this tragedy. However, it is important for us to keep an open mind to safeguard Mr. Watson's right to due process and a fair trial. Let us not forget Mr. Watson is only a teenager, 19 years old. He's had no criminal convictions. He has his mother, father, nine brothers and sisters, and community standing beside him. We will work to show his innocence."
Some Watson supporters screamed, "No lives matter until Black Lives Matter! Fight racism! Vicha called Antoine the N-word!"
Surveillance video from a camera across the street captured the moment of impact.
Ratanapakdee is seen walking in the driveway of a home when the suspect barrels him into the victim violently, knocking him to the ground before the suspect casually walks away in the same direction he came from.
San Francisco police were quickly able to identify Watson as the assault suspect.
According to the San Francisco District Attorney's office, Watson had been observed and contacted by San Francisco Police officers earlier that Thursday morning for traffic infractions resulting in a minor collision. Police officers issued him a citation.
Patrol officers' body camera footage of the encounter led officers to later identify Watson as the suspect in the murder of Ratanapakdee. They also identified a female associate he was with at the time of the assault as 20-year-old Daly City resident Maylasia Goo, according to CBSN Bay Area.
Saturday evening at approximately 8:45 p.m., officers served a search warrant on the 500 block of Lisbon Street in Daly City and located Watson and Goo, who were arrested without incident.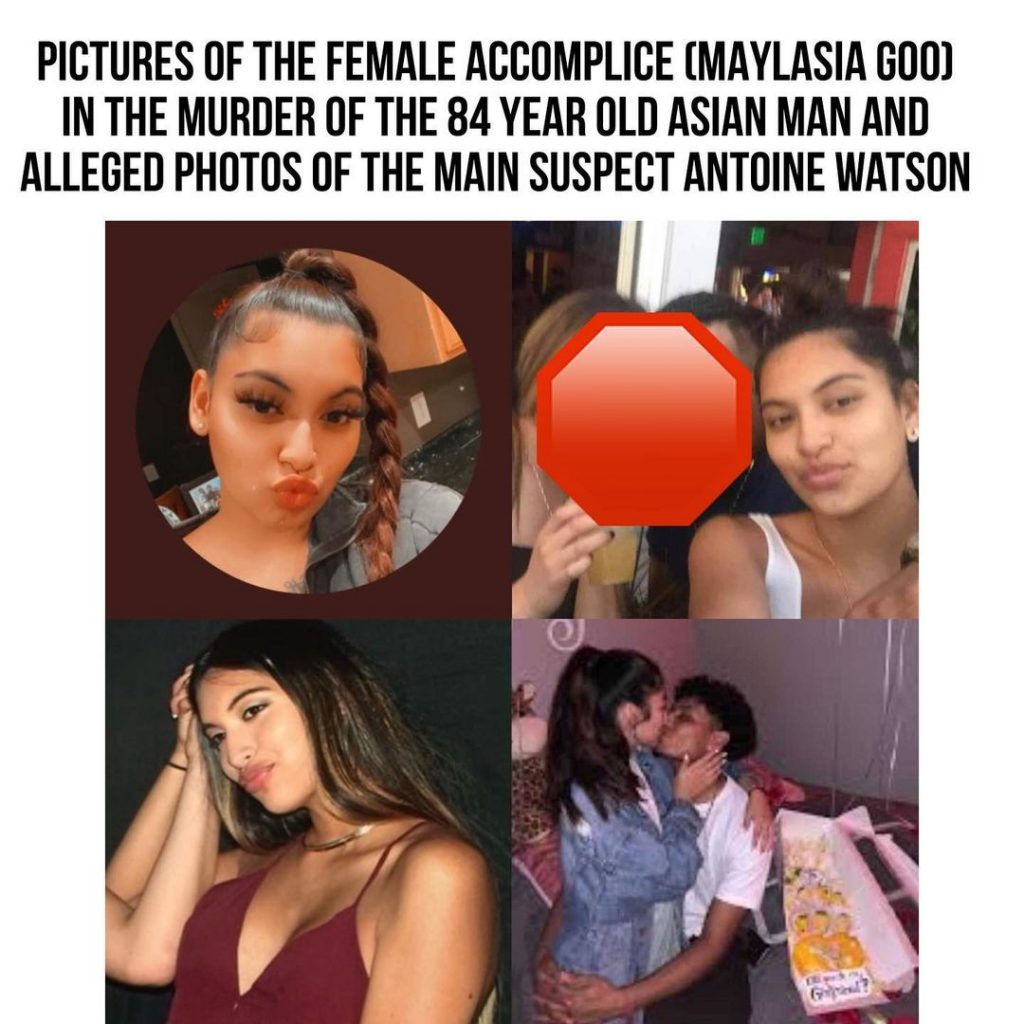 Tuesday morning, San Francisco Mayor London Breed, Police Chief Bill Scott and District Attorney Chesa Boudin denounced the recent rise in violent crimes in the city, particularly the fatal assaults on Ratanapakdee and 76-year-old private investigator Jack Palladino.
According to Vicha's GoFundMe page, "Eighty-four-year-old Vicha Ratanapakdee died at 3AM on Saturday, January 30, 2021 at S.F. General from injuries sustained while on his morning walk in the Anza Vista neighborhood of San Francisco. Originally from Thailand, he was a nearly blind, gentle person beloved by his family. He was violently taken from them by a despicable 19-year-old thug that came to his neighborhood in a stolen vehicle and decided to prove how tough he was by brutalizing a senior citizen. Our family has endured multiple verbal Anti-Asian attacks since the beginning of the pandemic, this time it was Fatal."
Feature Screenshots via CBSN Bay Area