November 13, 2020
Police are investigating the mysterious death of a 17-year-old teenager outside her home in Queens, New York.
Yixuan Yin was found unconscious in her front yard on Monday, November 9 around 1:15 am on 186th street in Fresh Meadows, according to CBS 2.
A neighbor's surveillance camera showed Yin and another person walked up to a van with what appears to be luggage. Yin is then seen running down an alleyway after her cat, before eventually heading back towards the street and front yard.
No one knows what happened next.
"She's helping a lady to move the luggage onto a van or something and then her cat ran away," said Charlotte Wong, Yin's neighbor.
Yin's family told police she went out to run an errand. They went outside to look for her when she didn't come back and saw her lying in the grass.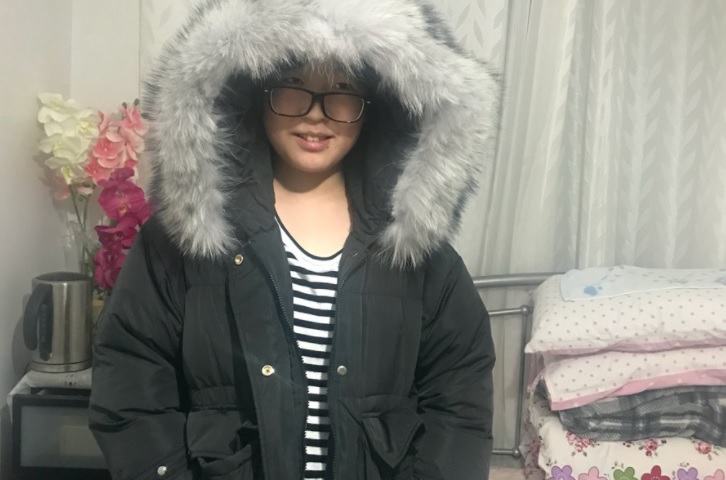 According to investigators, Yin was found with no obvious signs of trauma and was taken to a local hospital where she was later pronounced dead. Initial investigation also showed no signs of an assault or robbery or that drugs were involved.
Yin had no pre-existing medical conditions, according to CBS 2.
Yin's cousin posted a statement on her newly created GoFundMe page. So far, the page has raised more than $18,000, surpassing its $10,000 goal.
"My cousin, Yixuan Yin, unexpectedly passed away on November 9th.  She was a month away from turning 18 years old. She was a smart and beautiful girl, who had many dreams that was cut short. She was a student at Laguardia Community College and had ambition of becoming a designer. Her death was unexpected and sad. Her mom found her lying on the grass at 1 a.m. in the morning and called 911. The EMS pronounced her dead at the hospital. Currently, her case is still under investigation and the cause of death is still undetermined. Yixuan was her mom's earth and  sun. Her daughter was her everything.  She would give anything to bring her back.  Yixuan's mom raised her daughter as a single mother and never expected to see her daughter leave the earth before her.  Yixuan loved to draw, be on her phone and laptop and sing. Most of all, she loved playing with her cat Yuanbo."
Medical Examiner has yet to determine the cause of death.
Feature Image via GoFundMe