November 9, 2020
Akio Toyoda, the great-grandson of Japanese industrialist and founder of Toyota Motors, Sakichi Toyoda took a swipe at Elon Musk and Tesla the other day after declaring war on the company.
"Tesla's business, if I can say, is a business is like a—you can use an analogy of a kitchen and a chef, I think," Toyoda stated during a presentation.
"The kitchen and the chef, they have not created a real business yet or a real-world yet, but they're trying to trade the recipes. And the chef is saying, 'Well, our recipe is going to become the standard of the world in the future.' I think that is the kind of business they have," Toyoda continued.
Toyota has "a real kitchen" and a "real chef, too," Toyoda said.
Toyoda is referring to most of Tesla's technology and parts being Japanese, not American. Tesla's famous "long-range" battery is actually Japan's Panasonic. Tesla's electrical system and chassis were developed by Fuji Technica & Miyazu.
Toyota Motors owned 25% of Tesla at one point, however, they dumped their stake in 2017 when it became apparent the two companies were becoming rivals.
Japan's Toyota is the second richest car company in the world, after Germany's Volkswagen. According to Fortune Global 500, Toyota is the 10th richest company in the world, right after America's Amazon.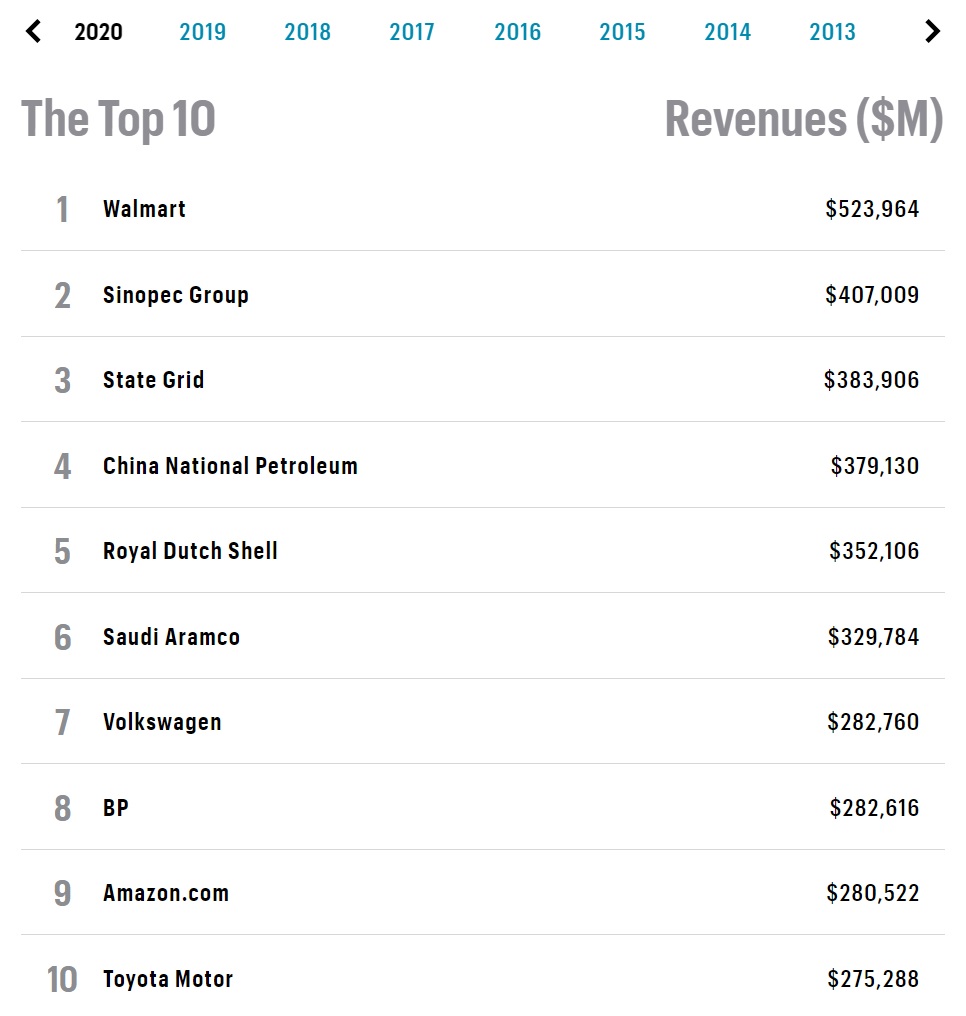 As Elon Musk's Tesla prepares to build 500,000 cars next year, Toyota sold 10 million vehicles in 2019 alone. Although Toyota Motors does not currently have a full EV vehicle in their lineup, they're promising some cutting edge vehicles in the near future.
Toyota Motors concentrated on hydrogen fuel cell vehicles with their Mirai and semi-trucks, which currently outperform any American diesel-powered truck in the market. The Japanese automobile giant will be electrifying their entire lineup and plans to overtake Tesla in sales and innovation.
If that threat sounds doubtful, Toyota Motors took on GM, Ford, Chrysler/Dodge/Jeep, and won within two generations.
Toyota currently sits on hundreds of billions of dollars in savings with a research budget 20x larger than Tesla. Toyota has nearly 100 years in industrial automotive experience and three 24hrs of Le Mans championships under its belt, along with a slew of other awards over the years as well as the title "The Most Reliable Car Company in the World."
You combine that with a majority of Tesla's technology developed by Japanese companies, Toyota has a chance to defeat a new American threat, once again.
Featured Images via Business Insider & Integrity Exports