October 6, 2020
A predominantly Asian student population is "'toxic,' 'unhealthy,' 'intolerant,' and 'racist' (their words)."'
Thomas Jefferson High School for Science and Technology is one of 18 magnet schools in Virginia and is also 70% Asian, 19.5% White, 5% Other, 3% Hispanic/Latino, and 2% African-American. The school is regularly ranked as one of the best high schools in the United States.
However, a 70% Asian student population has been a bitter pill to swallow for many African-American and Latino parents who have been actively fighting the school's merit-based admissions policies for years.
The predominantly Asian and Caucasian student population from TJ high school regularly destroys other supposedly "superior" diverse high schools in math and science competitions.
Fairfax County Public Schools' embattled superintendent, Scott Brabrand finally gave in and quietly released a "Revised Merit Lottery Proposal" that many parents, students, and alumni are despising.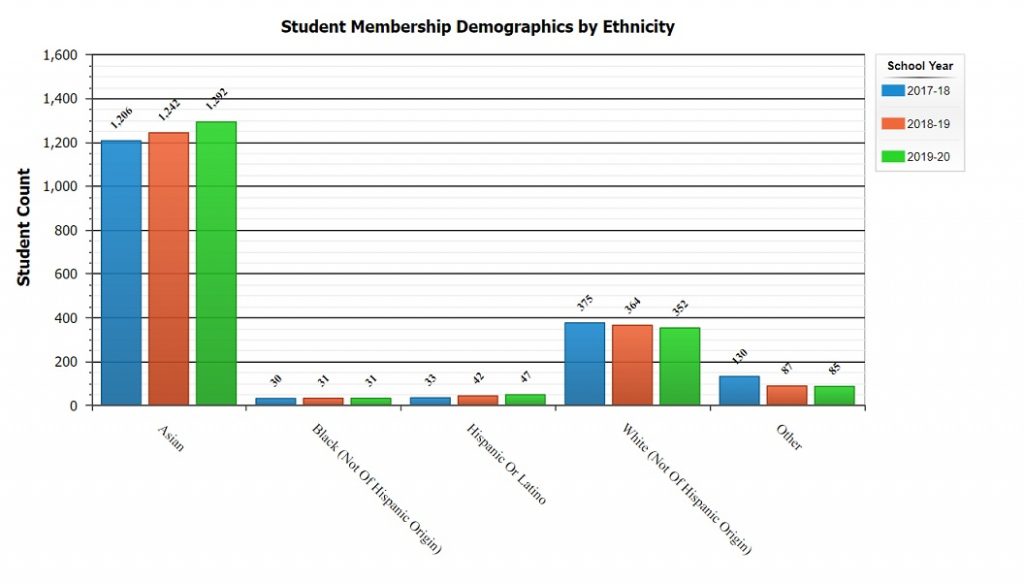 The plan is to replace Thomas Jefferson's race-blind, merit-based admissions process with a lottery, according to Asra Investigates. The new "holistic review" admits the top 100 students on merit, and chooses the remaining 400 students from a lottery, creating a "two-tiered" school community.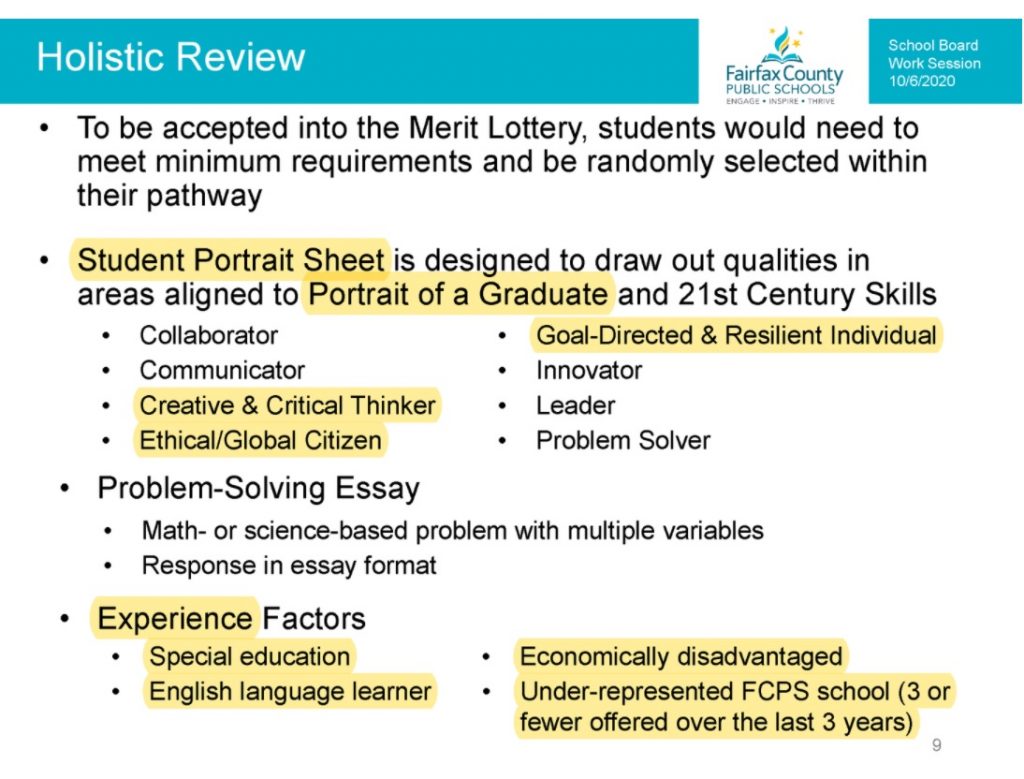 Brabrand's new "holistic review" takes into account "21st Century Skills," "Goal Directed & Resilient Individual," "Experience Factors," and a "Problem Solving Essay" in the new admissions process.
Asra Investigates stated, "This new plan has the same fatal flaw as the first proposal: it still amounts to race-based social engineering, only now creating a 'two-tiered' student body. It still wages an attack on Asian-American students. It still leaves the bulk of admissions to TJ to random chance. It still eliminates TJ's merit-based, race-blind test — and the new "revised" lottery proposal includes an even more subjective analysis of applicants."
Former Wall Street Journal reporter and the mother of a student at Thomas Jefferson High School for Science and Technology, Asra Q. Nomani wrote, "For months, TJ's (Thomas Jefferson) mostly Asian-American students, coming from mostly immigrant families, have been the target of an orchestrated campaign by alumni, organized under a group called 'TJ Alumni Action Group,' disparaging them as 'racist,' intolerant and lacking diversity. Now, Brabrand continues the same scolding posture with the students, including, 'transition resources' in the proposal that includes 'schoolwide emphasis for all students,' particularly in grade 10 through 12, 'on accepting and celebrating all students at TJ.'"
Feature Image via TJ Today