September 19, 2020
FREMONT, California—An Asian man was stabbed several times on a BART (Bay Area Rapid Transit) train at the Warm Springs station Friday afternoon, September 18, according to ABC 7.
A suspect was taken into custody and the victim has been taken to a nearby hospital. A witness said he was on his way home on the train when the Asian victim came up and asked him for help.
"There was a lot of blood coming out of this guy," BART passenger Anthony Montemar described the victim as an Asian man, probably in his 50s.
"He was bloody. He had two neck stab wounds, abdomen stab wounds. He was bleeding all over," Montemar continued.
Montemar helped the victim get to the driver's car, where they called police.
"From my understanding, from what it looked like, the (suspect) kind of flipped out and just stabbed the (victim). I don't know what the altercation was. They looked completely separate," Montemar stated. It's not clear what led up to the stabbing or how severe the Asian man's injuries are.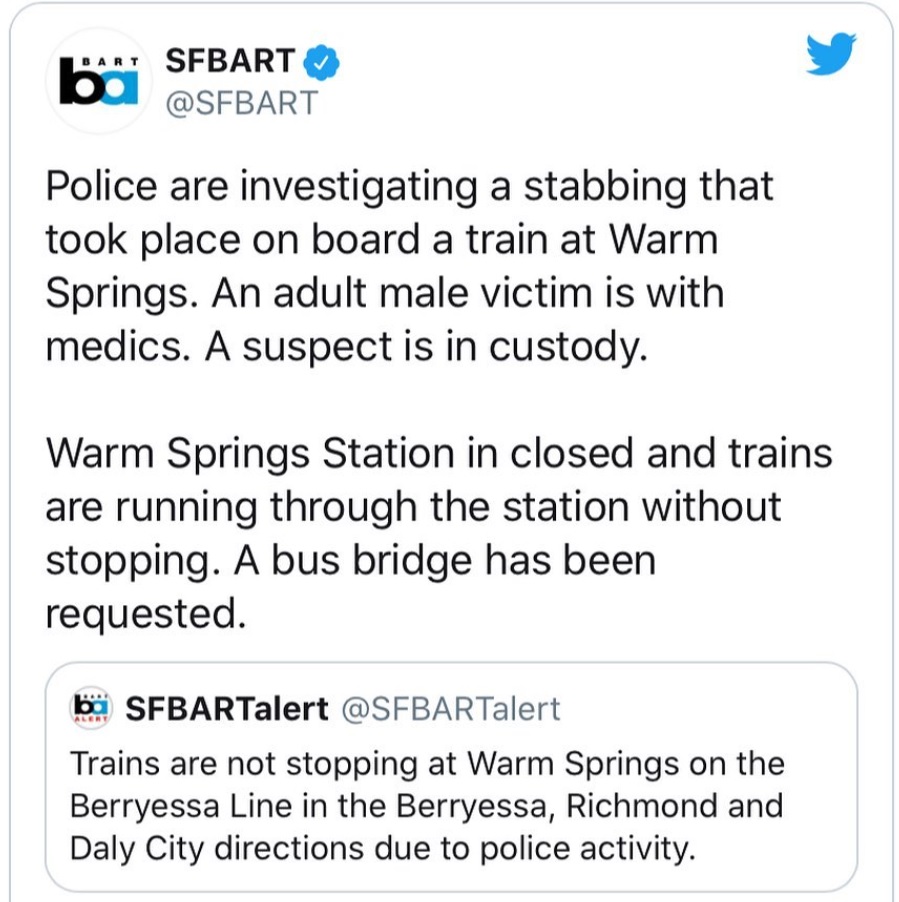 Authorities confirmed an Asian man was stabbed and he's 69-years-old. No further details on his identity. 44-year-old Terrell Coffer was taken into custody, according to CBS SF Bay Area.
The Fremont BART station has reopened. Trains are running normally.
Feature Image via CBS SF Bay Area