September 11, 2020
According to the New York Post, Asian-American owned businesses don't meet the requirements for Democratic Mayor Bill de Blasio's "racial inclusion and equity task force," co-chaired by First Lady Chirlane McCray.
Chirlane McCray is the wife of Mayor de Blasio and also happens to be African-American. Why does that matter? Because her "racial inclusion and equity task force" focuses on boosting black and Latino women-owned businesses and specifically awards them a special chunk of city-government businesses.
McCray's recent roundtable on the city's "support for entrepreneurs of color" didn't even mention the Asian community, reported New York Post. Asian-owned businesses have been hit just as hard as any other business by the pandemic and lockdown.
What more evidence is needed to prove Democratic Mayor Bill de Blasio's office is racist against Asians? From his crusade to blame high-performing Asian high-school students for being "too good" and trying to punish them by automatically capping their enrollment population by half at all of New York's tech high schools to his wife specifically not helping Asian owned businesses.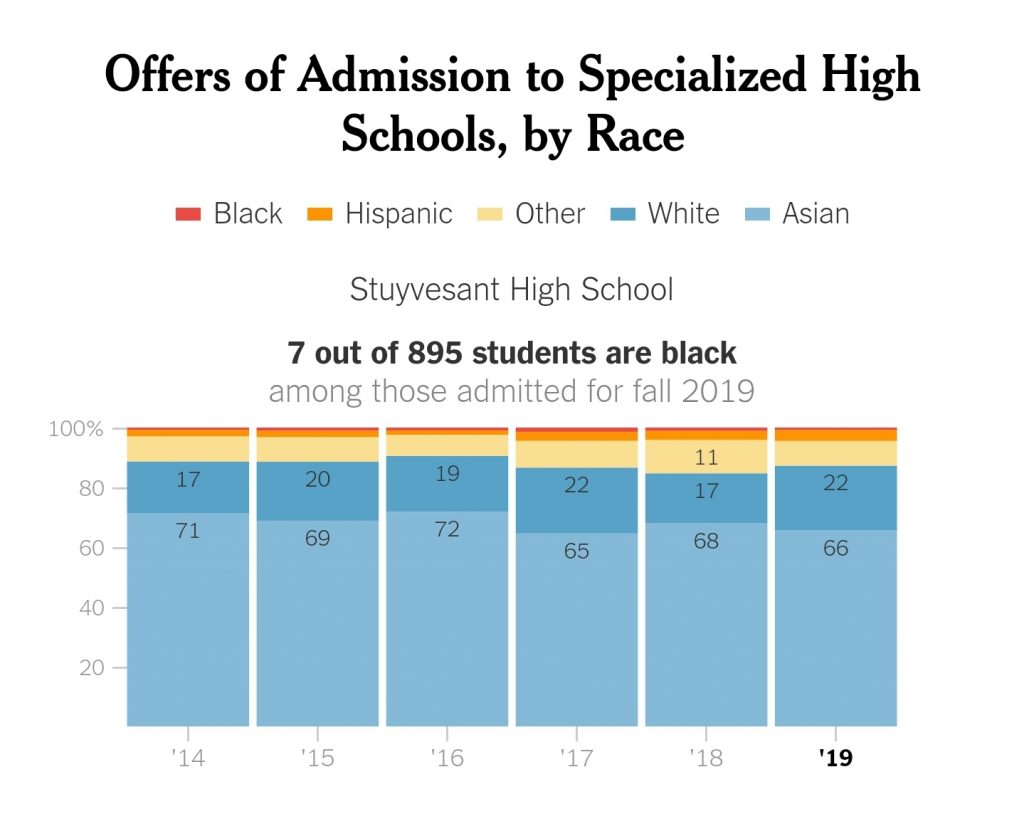 Asian students are considered "white-adjacent" because that is the only explanation why Asians completely destroy other racial groups in the New York school system, the New York Post reported. By that logic, isn't New York City Schools Chancellor Richard Carranza admitting Latino and African-American students are inferior?
De Blasio also made headlines back on August 12. He was having a conversation with Chinatown bakery owner 26-year-old Patrick Mock of 46 Mott Bakery. The conversation seemed to be going well. Mock was explaining to de Blasio the struggles of what Chinatown has been going through and was giving various ideas on how to increase foot traffic throughout the neighborhood.
De Blasio seemed to be listening to Mock as he was getting emotional about the topic but then de Blasio abruptly turns his back on Mock and walks away mid-sentence.
"I was pissed off, we had what seemed like a good conversation about getting to know what is happening to our neighborhood and what are our needs, but got blown off in three seconds by him walking off from me and didn't hear me out," Mock stated to Spectrum News NY.
City Councilman Peter Koo addressed McCray's refusal to help Asian owned businesses: "We are sick and tired of constantly having to remind this administration that we exist."
Feature Image via Washington Post