August 30, 2020
56-year-old criminal court Judge Phyllis Chu just got off the Staten Island Ferry and was headed to work at the downtown courthouse earlier this morning around 9:40 am when she was suddenly punched in the jaw by a male cyclist at the corner of Wall and Water streets.
"With no words exchanged, a bicyclist riding in the opposite direction as the one she was walking in just punched her in the face and kept going," stated Lucian Chalfen, spokesman for the Office of Court Administration to the New York Post.
The judge immediately called the police and then canvassed the area with responding officers for her attacker.
"The individual who may have been emotionally disturbed was nowhere to be found," Chalfen continued.
Judge Chu suffered a swollen lip but refused medical attention at the scene. She made it to work and was taken to the hospital after speaking with colleagues about the incident. Chu was treated at Beekman Downtown Hospital and released later in the afternoon.
The Police Benevolent Association tweeted out Chu's attack, noting that it came a month after the City Council voted to slash $1 billion from the NYPD's budget.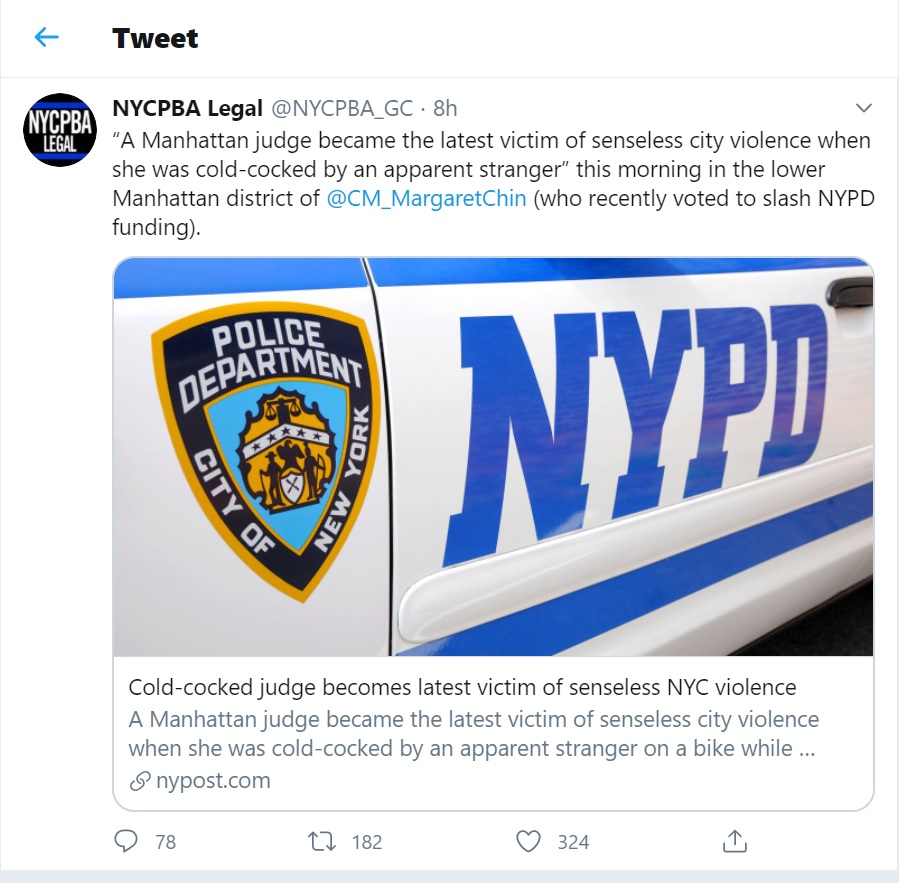 Chu's recent court cases have included the sexual assault case of actor Cuba Gooding Jr., the former TV reality show star-turned-entrepreneur Bethhenny Frankel as well as plastic surgery-obsessed socialite Jocelyn Wildenstein.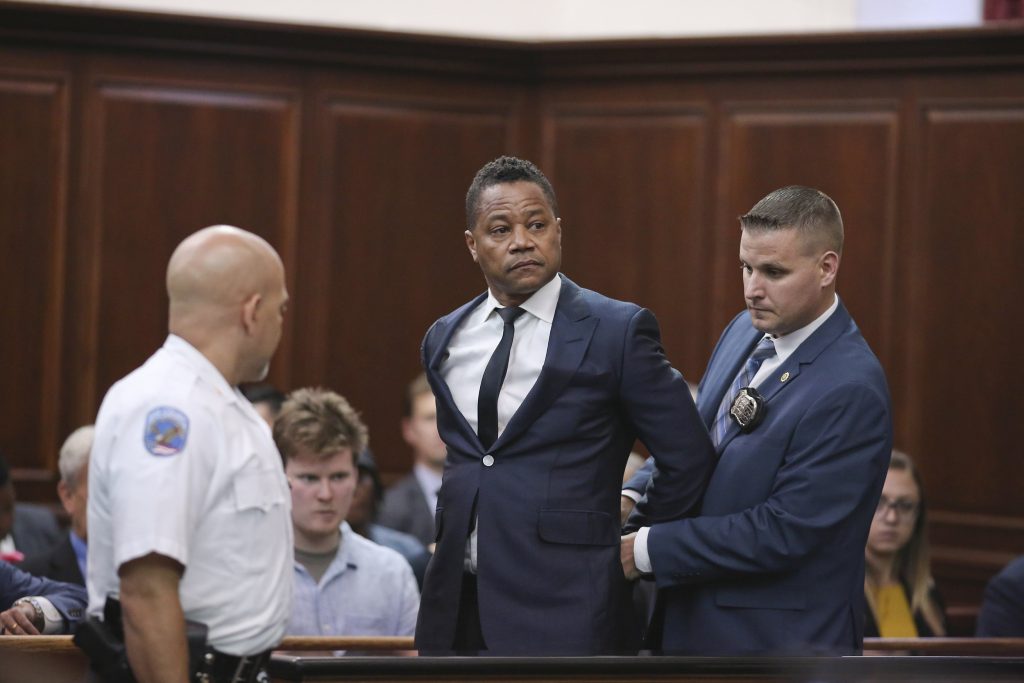 Feature Image via New York Post