September 1, 2020
ONTARIO, Canada—Provincial police are investigating reports that a group of teenagers yelled racial slurs at an elderly Vietnamese woman, vandalized her home, and threw a rock at her head, sending her to the hospital, according to CBC.
Cindy Tran, the granddaughter of the victim said teenagers banged on her grandmother's door at 9 pm on August 20. Tran's grandmother, 80-year-old Thi Nga Doan has hearing problems and believed her dog wanted to go outside, explained Tran.
When her grandmother opened her front door, she saw five teenagers, four on bicycles and one standing.
"She can't speak English, but she can make out curse words," Tran said, who lives in Ottawa. "They were swearing at her…and then they were also egging the house."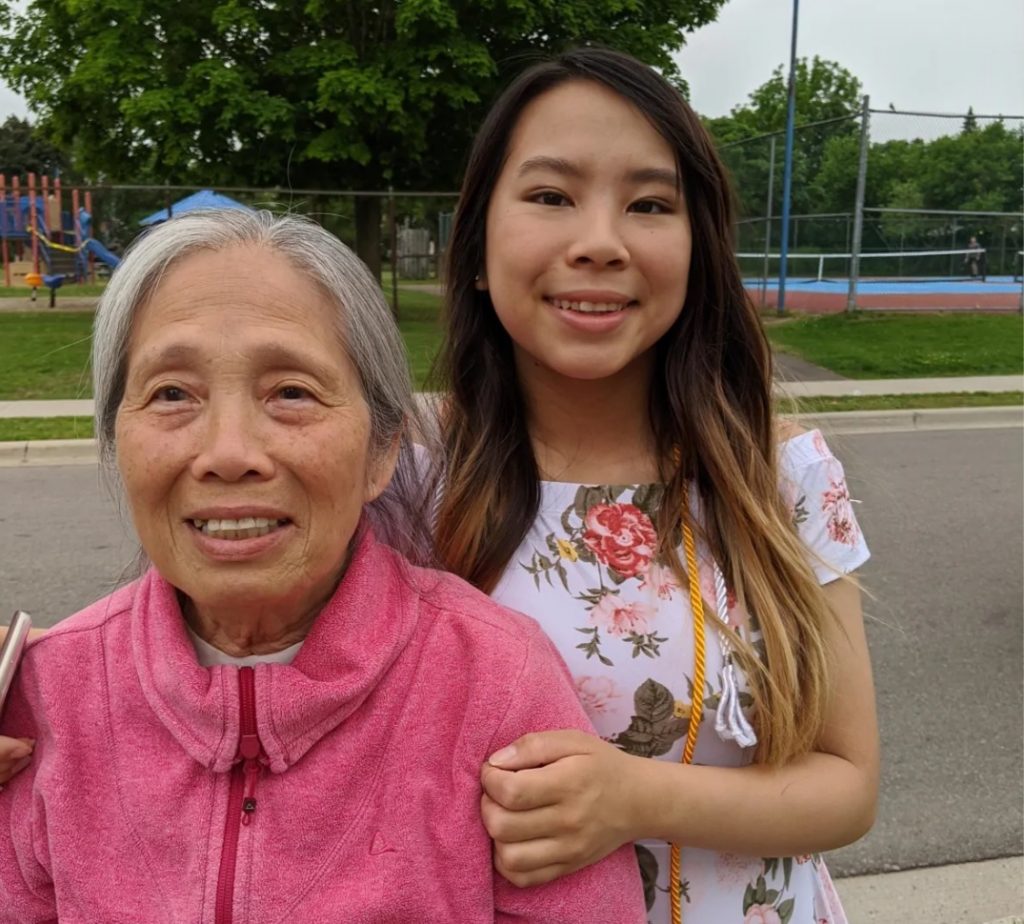 Ontario Provincial Police allege the teenagers yelled "racial comments" at Doan. One of the teenagers then threw a rock, striking Doan's left cheek and leaving a bruise, reported CBC.
Doan stumbled back inside her house and frantically phoned family members. She was later taken to the hospital with minor injuries.
"I was shocked, but then I started sobbing because you don't expect this to happen to an 80-year-old woman," Tran stated. "This is not something that should ever even occur, regardless of how old a person is."
According to Tran, the police said someone egged Doan's house again two days after the assault. On a third occasion, another teenager showed up to Doan's house and started banging and yelling at her grandmother's front door.
Pembroke Mayor Mike LeMay stated he was "incredibly disheartened, saddened and angered" by the news, calling the attack a "racially motivated verbal and physical assault," according to CBC.
"I strongly condemn the actions of the individuals involved, whose conduct is detrimental to the city we are working to create," Mayor LeMay posted on Twitter. "This incident demonstrates the need for us to work harder to promote welcoming values and show our residents that acceptance of all is the only way forward."
OPP are investigating the incident and continue to search for the five teenagers, described as being between the ages of 15 and 17, and known to travel on bicycles. The teenagers were wearing baseball caps and shorts at the time of the attack. One of them wore a red shirt.
Officers are seeking the assistance of anyone in the Isabella Street area with home surveillance video, especially on August 20 and 22.
Anyone wishing to remain anonymous can contact Crime Stoppers.
Feature Image via CBC