August 25, 2020
LANGLEY, British Columbia—16-year-old Quan Michaels has nearly recovered from the injuries he suffered last month when he was struck by a car. However, the racial slurs hurled at him after being struck is what truly shocked him.
Michaels was on his longboard, riding down 68th Avenue with a friend on a July 24 afternoon when he says a white Mercedes-Benz started following him, according to CBC.
Michaels stated he signaled to the driver to indicate he would be moving aside to make way, but then he heard the car picking up speed.
Instead of passing Michaels, the driver hit him from behind, knocking him to the pavement. While Michaels was on the ground bleeding, the driver opened his window and allegedly yelled out "You f—king ch—nk!"
Michaels' mother, Roselee Kucharek stated to CBC she was angered by the incident.
"Just absurd to hit a kid and then to take off. It's obviously quite upsetting as a parent to know that something like that could happen to your own child," Kucharek said.
Michaels' mother ended up taking her son to the hospital a couple of days after the accident because his wounds became infected.
"To this day, I don't understand. At the end of the day, everybody is a different coloured skin. Does that really matter, how you look? I mean it's what you do as a person, how you are as a human being," Kucharek continued.
Michaels' attack is one of many anti-Asian hate-crimes in the city Vancouver, which has now seen a documented increase of 600% due to the COVID-19 pandemic, according to the Global News.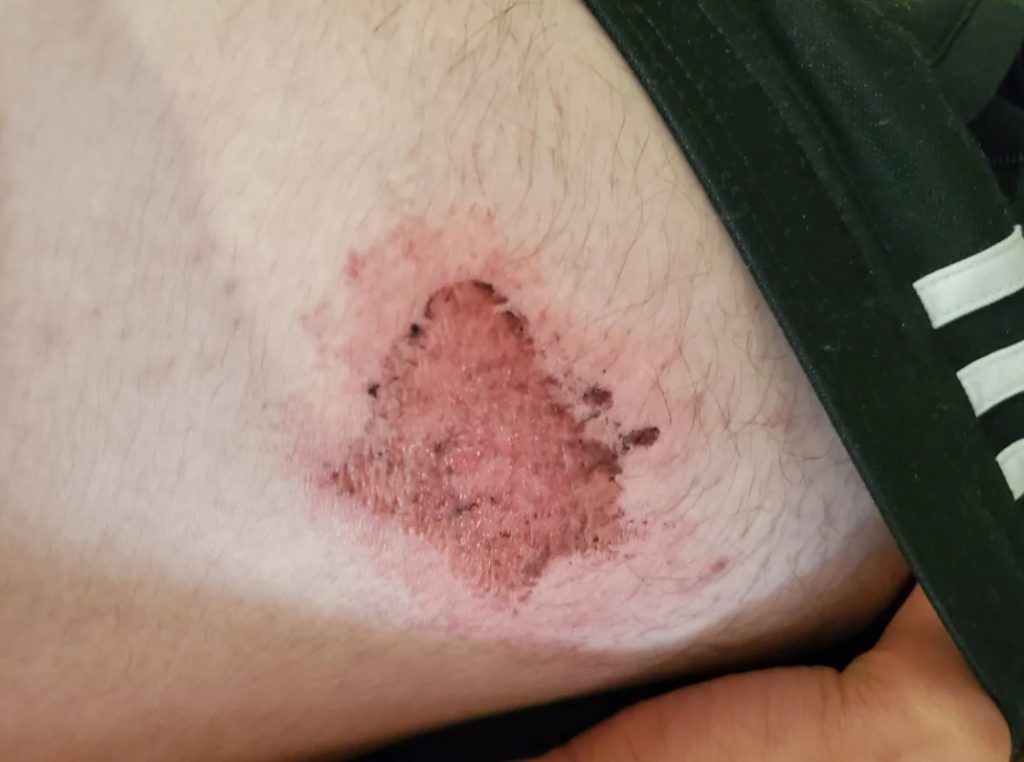 Kucharek said as a family, they've never experienced racism in Canada, and the reality of July's incident is still sinking in. She said if her son had been any struck harder, he could have been killed.
"At first it was just shock," Michaels said. "My message to that driver, honestly, grow up. It's 2020, we should be looking past faces at this point. It's the mind that matters, the heart," Michaels continued.
Michaels has a younger brother and he worries what his brother may possibly face as he gets older. "I'm honestly a little scared, because he honestly looks a little Asian, despite being half white."
Kucharek also had a message for the driver who struck her son.
"With everything happening in the community and the world we would just think people would have a little more compassion or a little bit more common sense," she said.
Feature Image via CBC