June 26, 2020
A 20-year-old parolee, Alvin Thomas was charged with two counts of first-degree murder on February 12 in a packed courthouse of Chinatown residents. Thomas was arrested while attempting to flee the scene after murdering Huayi Bian, 36, and Weizhong Xiong, 38 in front of an apartment complex around 2:13 am, February 9, according to the Chicago Sun-Times.
Xiong, Bian, and Xiong's 44-year-old wife were sitting in their car when they were allegedly approached by Thomas who demanded money and valuables. Xiong's wife immediately complied, while the other two men did not. Thomas immediately shot Xiong in the head.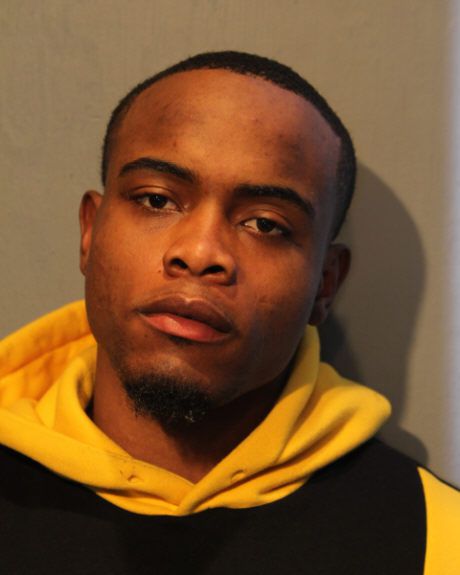 Xiong's wife slid underneath her car as soon as her husband was shot and heard in horror Thomas and Bian struggling with multiple gunshots going off. Thomas eventually shot Bian in the head as well and Xiong's wife witnessed his body slam to the ground.
Some Chicago PD officers were actually in the vicinity when they heard four gunshots and rushed to the scene. They followed a trail of bloody footprints, which eventually lead them to Thomas. When they found him, he had a 9mm handgun on him and his shoes were covered in blood.
Over 90 people from Chicago Chinatown showed up to court on February 12, to show support for the two murdered Chinese men. "For this to happen is wrong," stated Terry Wilson, a spokesman for the families. "This didn't have to happen."
The prosecution's star witness will be Xiong's wife in the upcoming murder trial, but she was unable to show up for Thomas' arraignment that day. "She's so upset she could not come with us today," said Wilson.
Thomas' mother, Sherrie Kellum also showed up to court that day and was very emotional when she addressed the press. "My heart is hurting. I can't think. I can't eat. I'm hurting. I want my baby to come home."
The victim's side immediately rebutted Kellum's "come home" speech. Wilson stated, "These guys haven't been back to China in eight years, nine years to see their family, and now they can never go see their family."
Feature Screenshot via WGN9