June 3, 2020
The GoFundMe page is at the bottom of this article
Joyce Kang has owned Joy's Beauty Supply on Baseline Street in San Bernardino for over 20 years. She is a mother of two children and she worked hard and sacrificed to get to where she was.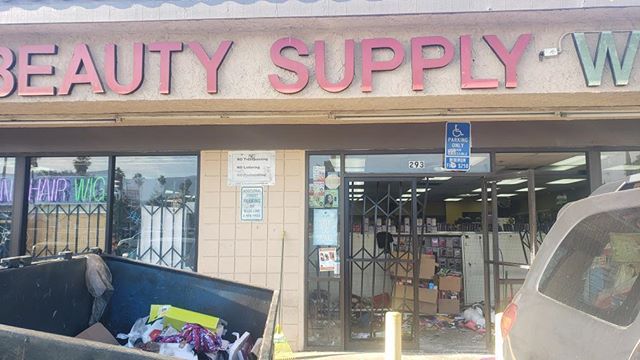 All that came to an end on May 31st, when looters vandalized and destroyed her store. Throughout the night, looters kept showing up to Kang's store to steal whatever they could. They eventually set the store on fire when there was nothing more to steal.
Thankfully, people next door were able to put out the fire. Unfortunately, only around 30% of the inventory was salvageable. That's not saying much since most of Kang's valuable merchandise was already stolen.
Unfortunately, Joy's Beauty Supply wasn't the only casualty that night in the Inland Empire. Rioters also vandalized and looted the DMV. One individual brought a torch and decided to set all the equipment inside the DMV on fire, according to CBS Los Angeles.
The Latino and Asian communities in San Bernardino have set up a GoFundMe account for Joy's Beauty Supply. You can find the link to that page HERE
Feature Screenshots via ABC7