May 12, 2020
Singer Bryan Adams was due to start his residency at the Royal Albert Hall in London, England, but the series of concerts were canceled due to the pandemic.
Because of this cancellation, Adams went on an Instagram rant:
"Tonight was supposed to be the beginning of a tenancy of gigs at the @royalalberthall, but thanks to some fucking bat eating, wet market animal selling, virus making greedy bastards, the whole world is now on hold, not to mention the thousands that have suffered or died from this virus. My message to them other than "thanks a fucking lot" is go vegan."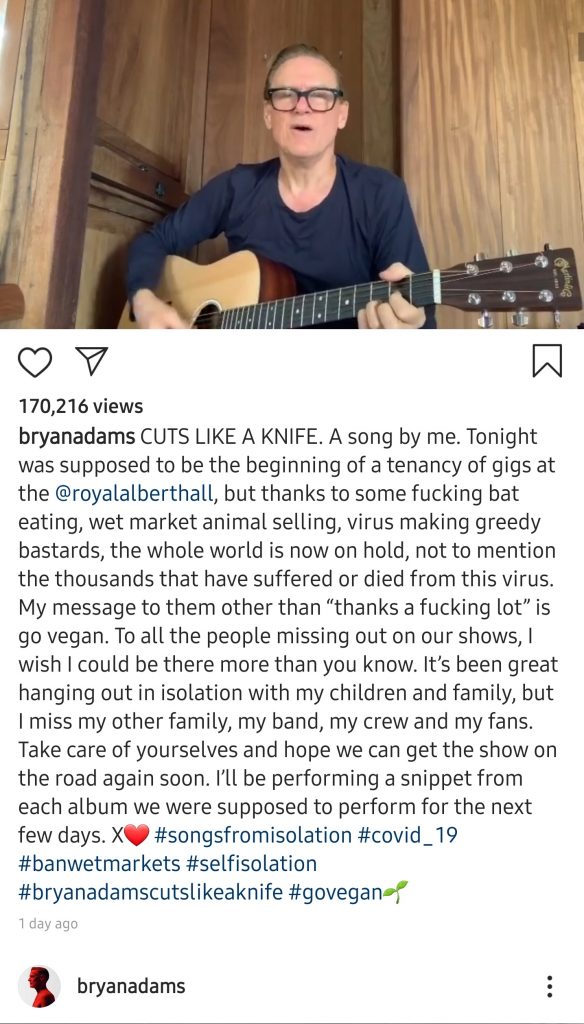 If we are to be fair, we should hold accountable liberal-friendly musicians and actors to the same degree we hold President Trump for his words and actions. Adams is currently contracted under Universal Records, not Asian owned Sony Music, so no immediate action will be taken for this rant as of yet.
Feature Images via bryanadams