March 7, 2023
FREMONT, CA— Authorities arrested three individuals in connection with the shooting death of 23-month-old Jasper Wu back on November 6, 2021, on I-880 in Oakland. Wu's family is now expressing concern a policy change within the Alameda County District Attorney's office could change the sentencing in their case.
ABC7's Dion Lim sat down with An Wu and her husband Tuesday morning.
The Wu family was told after a meeting with the Alameda County District Attorney's office this week, they became aware of new guidelines which could dramatically reduce sentencing for those arrested for Jasper's murder.
The new Alameda County District Attorney Pamela Price—who is African-American—assumed office on January 2, 2023.
Dion Lim obtained an internal memo that indicates Price's intention to "bring balance back to sentencing and reduce recidivism" by preventing prosecutors to "file or require defendants plead to sentencing enhancements."
This also applies to gang activity and gun possession.
"If that happens, if the new DA, that's the direction she goes lowering the sentencing what kind of message are we sending to the public," said An Wu, after wiping away tears.
"An enhancement adds time to a sentence. For instance, if I rob someone it carries a certain penalty. If I rob someone with a gun, it adds 10, 20 years to the experience, to the sentence," criminal defense attorney Anthony Brass told ABC7's Dion Lim.
Brass further explained a gun enhancement where someone is killed could add the possibility of life behind bars. However, Price's intention to eliminate enhancements would stop that from happening.
An Wu—through her translator—said she did not "believe in second chances" and "doesn't believe lowering the sentence will somehow prevent them from doing this again."
The Wu family also told Dion Lim they're considering moving out of California because of the trauma and fear of driving through Oakland.
ABC7 reached out to the Alameda County District Attorney's Office with questions about sentencing and Jasper Wu's case. The public information officer told Dion Lim that Pamela Price would be available to answer questions at a 3 p.m. press conference on Tuesday.
However, Price immediately left after the press conference without answering Dion Lim's questions.
A statement was then sent to Dion Lim at 3:52 p.m., writing: "The matter is under review by our team. DA Price is unavailable for the rest of the day for an interview."
Event Recap
"Little Jasper was just 23 months old. Like responsible parents, he was strapped in his car seat. He was sound asleep. Suddenly, the unthinkable happened. He died instantly. How could this horrific tragedy happen? It happened because two rival gangs were having a rolling gun battle across a freeway at 2 o'clock in the afternoon," former DA Nancy O'Malley stated back in December 2022.
"The driver of the Altima, Keison Lee was shot in the lower back. He has since been killed in what is to believe more gang warfare. But, Lee went to the hospital that afternoon in San Francisco. Through the great work of the CHP, they recovered the Altima with bullet holes near the hospital," stated O'Malley, "While being treated at SF General, Lee's hands were tested for gunshot residue. Which turned out to be positive. He was interviewed and admitted to being shot on the freeway."
Johnny Jackson of Richmond, 34, Trevor Green of Richmond, 22, and 24-year-old Ivory Bivins of Vallejo, were charged with murder, shooting at an occupied vehicle, and possession of a firearm by a felon. Green and Bivins will also be charged with conspiracy and gang-related charges.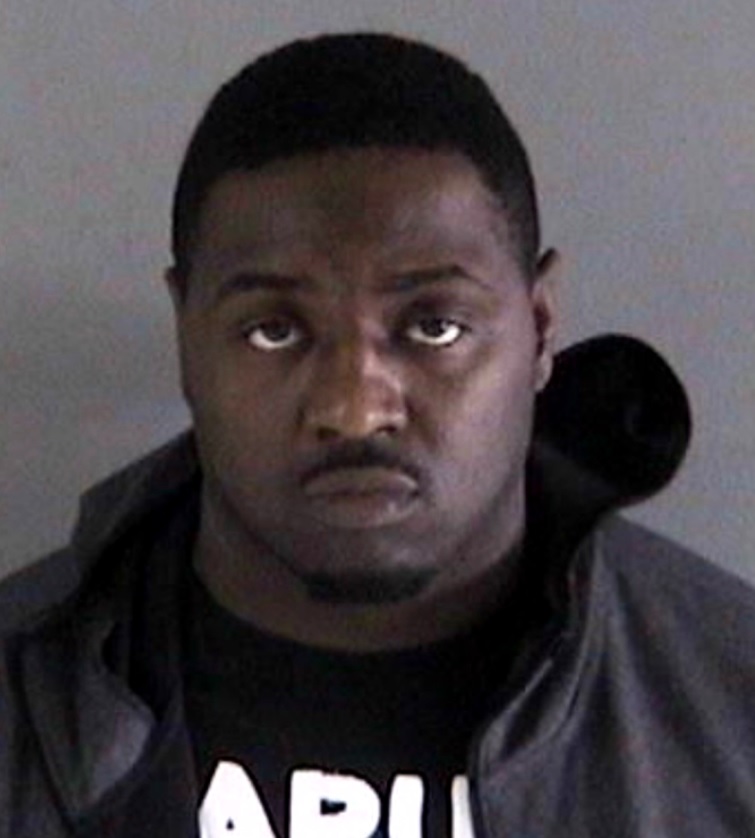 Court documents show that Keison Lee stated "Weez" shot him before he died from his injuries. A reference to Ivory Bivins allegedly being the trigger man.
Feature Images via Alameda County Sheriff's Office & Family Photo