February 2, 2023
Lou Lung Pai was born on June 23, 1947, in Nanjing, China, and came to the United States when he was just two. He obtained both his B.S. and M.S. in economics from the University of Maryland, College Park.
He would later leave Enron with over $250 million, was never charged with major criminal wrongdoing during the Enron scandal, and exercised his Fifth Amendment rights to subsequent class action lawsuits. He later became the second-largest landowner in Colorado—all because he loved to "make it rain."
Pai joined Enron back in 1987 and was described as incredibly intelligent and introverted. He rose up the ranks and eventually became one of CEO Jeffrey Skilling's top lieutenants and helped transform Enron into a de facto energy commodities-trading firm.
The Chinese-American executive became the very epitome of lavishness and his exploits became legendary. Although he was married, Pai spent an "ungodly" amount of time during and after working hours in Houston-area strip clubs. Witnesses said Pai allegedly "made it rain like it was going out of style."
Pai used Enron's corporate jet for personal commuting and charged an "excessive" amount of corporate expenditures on lavish meals for himself and staff members. It got so bad, Chairman Kenneth Lay had to put a stop to it.
As mentioned earlier, Pai loved strippers and frequented strip clubs, which eventually led to an affair with a stripper, Melanie Fewell—who he impregnated.
Lou Pai's wife of 20 years, Lanna Pai, whom he had two children with, filed for divorce after she found out about the affair. To satisfy the financial terms of his divorce settlement, Pai cashed out about $250 million of his Enron stock, a few months before the company's stock prices tanked and later filed for bankruptcy.
After the divorce, Pai and Fewell married. They're still married and raised a beautiful daughter.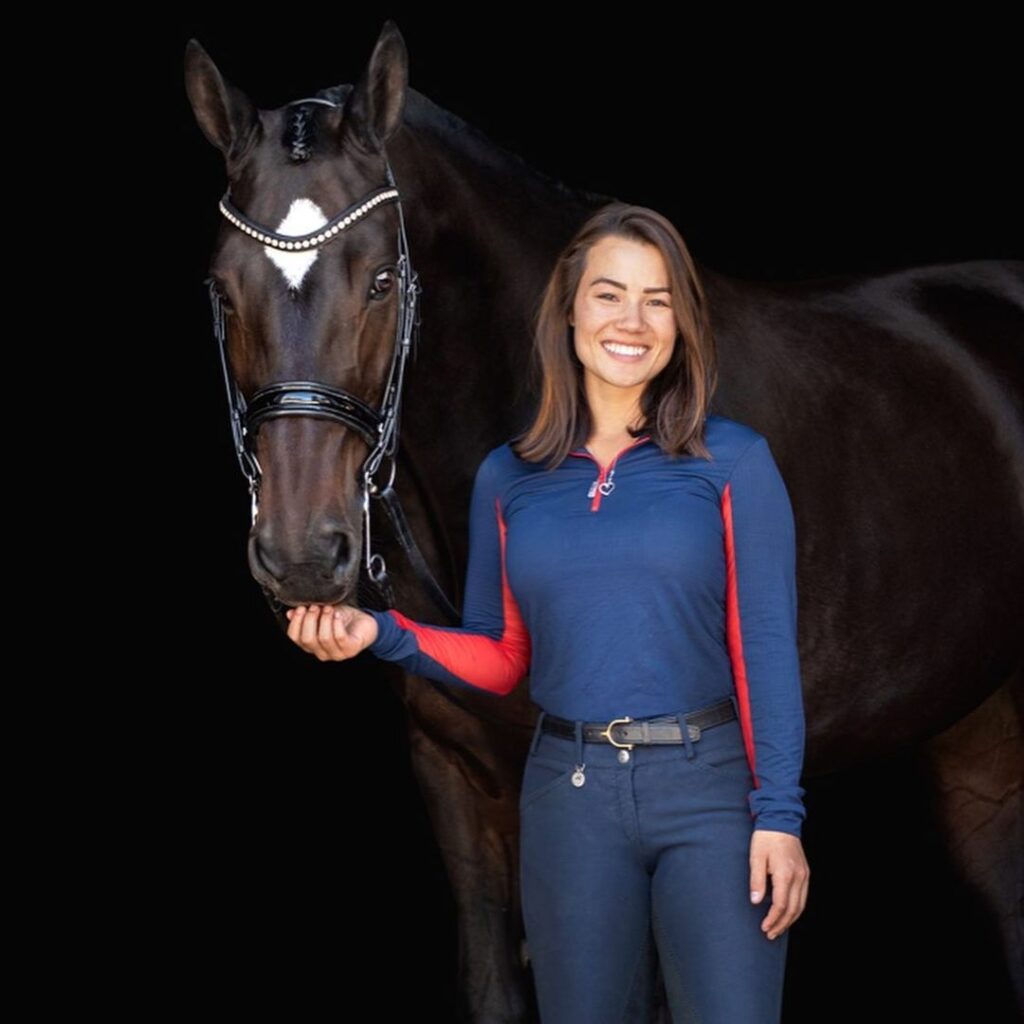 The early sell-off of Enron stock benefitted Pai from insider trading charges and major criminal charges other Enron executives faced. Some committed suicide.
Pai and his wife Fewell, operated Canaan Ranch in Houston together, where they raised and trained dressage horses. They later moved to Sugar land Texas to Middleburg, Virginia, and then moved to Wellington, Florida.
Pai also owned a Colorado ranchland, which includes a 14,047-foot mountain. Neighbors reportedly called it "Mount Pai." He was the second-largest landowner in Colorado after he purchased 77,500 acres of Taylor Ranch for $23 million in 1999. He sold the property in June 2004 for $60 million.
Feature Image via Alchetron & Eric Cheng