January 19, 2023
SAN DIEGO, CA—Millions of dollars in stolen jewelry and more than a dozen arrests are all just the tip of the iceberg, police say.
The San Diego Police Department is asking for the public's help in taking down an international organized theft ring that has been operating in the city since 2020. Authorities say the crime ring primarily targets Asian elders.
A week before Christmas, NBC7 reported a 72-year-old Vietnamese grandmother across the street from her own home was robbed of her necklace by two women.
This Wednesday, the grandmother told NBC7 she recognized one of the women authorities are looking for as one of her attackers from the police bulletin.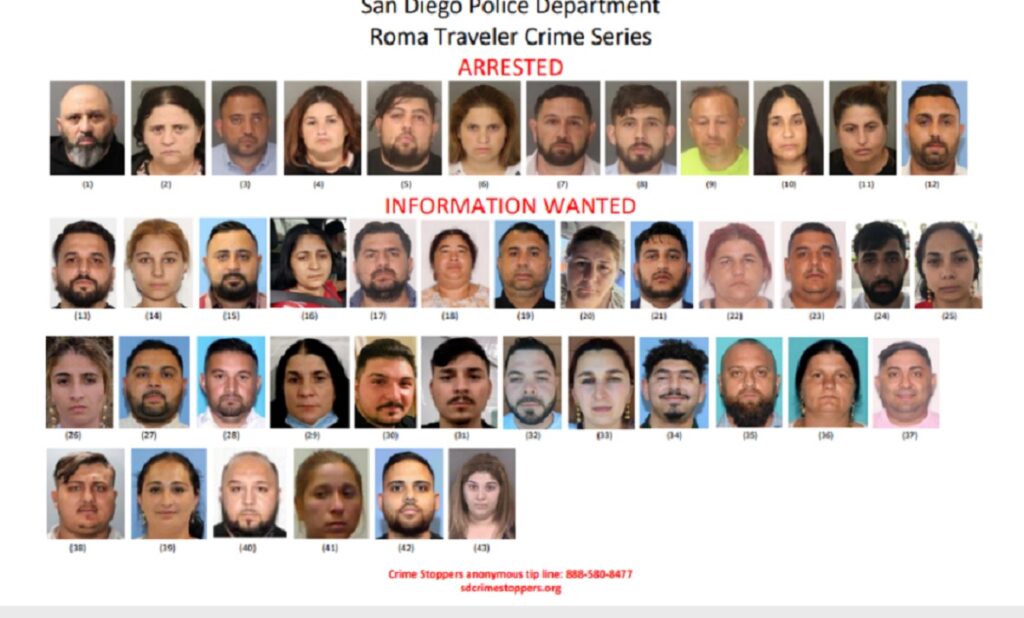 Detectives released the suspected names and faces of 13 people arrested and charged in connection with the series of crimes throughout the city and another 30 suspects they're trying to capture.
"These are people we have identified as being in San Diego and being involved on some level in these crimes," SDPD Financial Crimes detective Luke Johnson stated. "Oftentimes they will ask directions to the nearest church or tell them they went through some trauma in their family to get them to feel sorry for them."
All suspects are believed to be from a small community in Romania.
"They buy luxury vehicles. We have suspects that own Lamborghinis, Ferraris and Rolls Royces. They have large mansions in Romania," Detective Johnson said.
The suspects pickpocket their victims once their guard is down and steal everything from jewelry to wallets and when that doesn't work, they resort to "rougher" methods, according to investigators.
The thieves target Asian neighborhoods, supermarkets, and grocery stores.
Feature Screenshot via NBC7