April 12, 2022
SUNSET PARK, Brooklyn—Police have identified a person of interest as they continue their search for a suspect who fired 33 rounds onboard a rush-hour subway car in Brooklyn, Tuesday Morning, April 12.
62-year-old Frank R. James has been identified as the suspect. The NYPD recovered a U-Haul believed to be connected with the Brooklyn subway shooting that left 29 people wounded and/or injured, reports ABC7.
From social media footage, a majority of the victims appear to be Asian.
So this just happened #NYC

3 ppl shot. Suspect was dressed as an MTA employee. Used smoke bombs pic.twitter.com/dMiYQyKjFJ

— Will B. Wylde (@IXIXI_45) April 12, 2022
Authorities also recovered a credit card at the shooting scene, which was used to rent the U-Haul recovered on Kings Highway in Gravesend.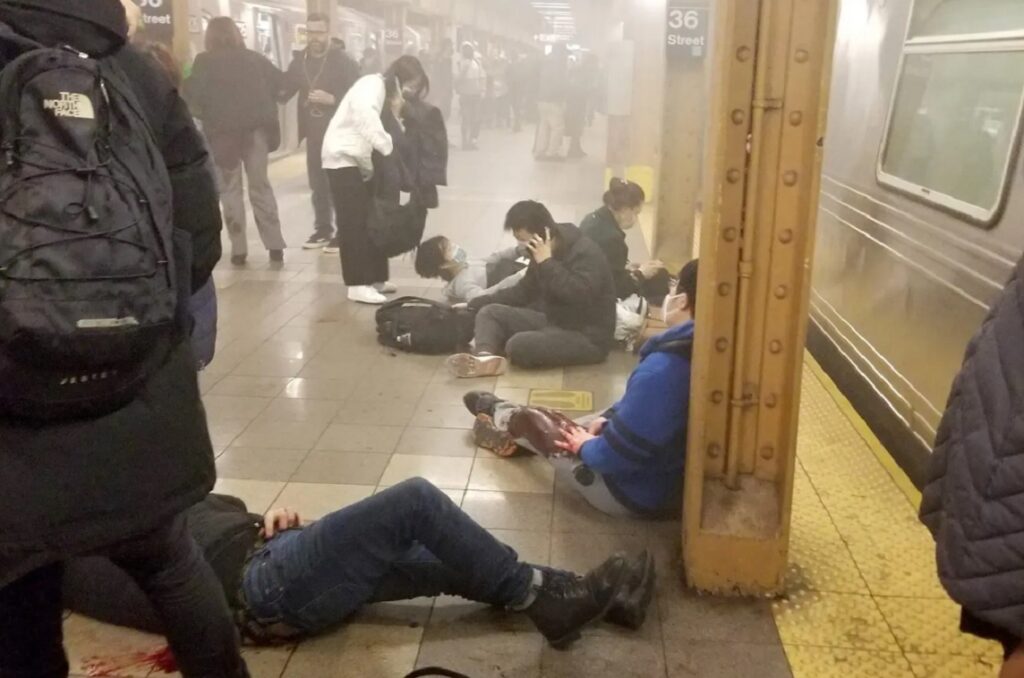 Police believed James rented the U-Haul van in Philadelphia and the keys to the van were found to be in the shooter's possession at the station, NYPD Chief of Detectives James Essig said.
James posted multiple videos on his YouTube channel in which he spoke about the oppression of Black people in America. He also discussed homelessness in New York City and stated that Jewish people's prayers went unanswered during the Holocaust.
James has ties in Philadelphia and Wisconsin. The motive of the attack remains unknown.
A Glock 17, three extended magazines, 33 shell casings, two detonated smoke grenades, a hatchet, gasoline, and a U-Haul key were recovered at the crime scene.
There is a $50,000 reward for the apprehension of James.
Feature Images via NYPD