December 14, 2021
JAPAN—Toyota, the world's largest car manufacturer and winner of four consecutive 24hr at Le Mans, doesn't usually show all their cards but they're showing them now and they're not holding back.
Toyota CEO Akio Toyoda, the grandson of Toyota founder Kiichiro Toyoda announced on December 14, Toyota would be investing an additional $70 billion USD into EV. Toyota will introduce 30 new EVs by 2030; including Lexus.
Before we get into Lexus, Toyota plans on giving us an EV: Tacoma, MR2, Highlander, 4Runner, and FJ40 Land Cruiser. Toyota currently leads the race for solid-state batteries with over 1,000 patents and promises an average range of 430 miles, 10-minute full-charge times, and 90% charge retainment for 10 years.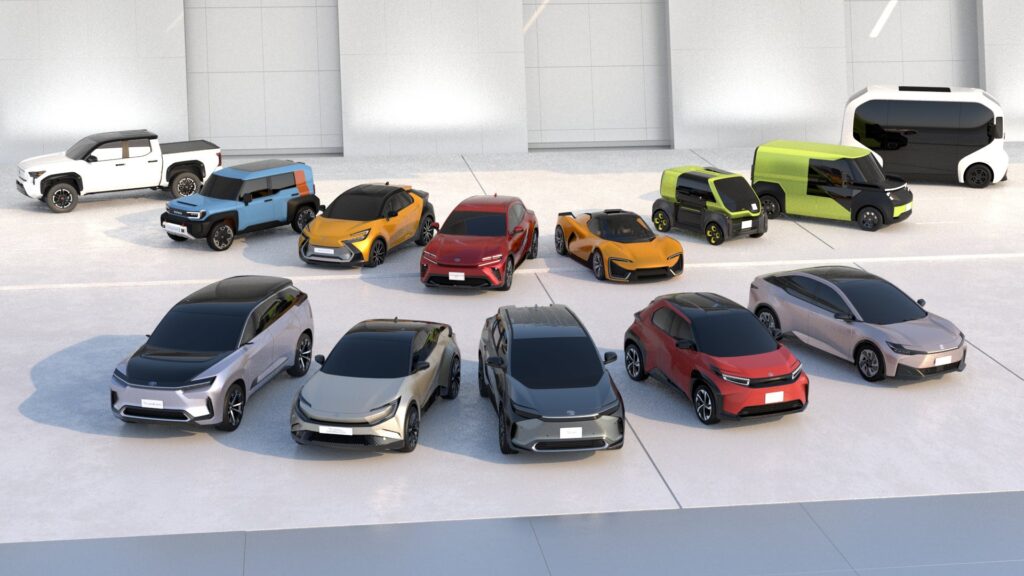 Toyota's Lexus division also promises a Lexus hypercar capable of accelerating from 0 to 60 mph in 2 seconds with a 430-mile range.
Lexus will become fully electric by 2030 in the United States, Europe, China, and Japan.
How did Toyota achieve so much in the shadows?
Toyota has been researching reliable solid-state batteries for the last 10 years with Tesla's partner, Japan's Panasonic. The same company that developed Tesla's long-range lithium-ion batteries.
Toyota also owns a 40% stake in Yamaha, which announced earlier this year they were ready to produce their new oil-cooled electric motor combined with inverter and reduction gearbox with industry-leading power density. This new innovative design will give each motor a 350 kW (469 hp) electric drivetrain.
While Tesla, GM, Ford, and VW developed the components of their drivetrain separately, Yamaha integrated the mechanical and electrical components into one unit. The motor, gearbox, and electronic speed controller are all housed in the same assembly, reports Electrek.
What does that mean? Well, the most powerful Tesla has 1,020 hp—the Tesla Model S Plaid. The Plaid S has three 340 hp EV motors.
Yamaha envisions three of their motors in a future Toyota and Lexus supercar with a whopping 1,408 hp (1,050 kW), which puts it in Bugatti Chiron territory.
Yamaha and Toyota also envision a four-motor setup with a total output of 1,400 kW (1,877 hp).
Toyota has chosen its North Carolina Greensboro-Randolph factory for mass battery production. Toyota states the factory will manufacture enough battery packs for 1.2 million electrified vehicles per year, according to Toyota Newsroom.
All this while General Motors and Ford betray their people once again and move EV production to Mexico, according to Detroit Free Press. Chrysler/Dodge/Jeep doesn't count, they're owned by Europe's Stellantis now.
Toyota plans on manufacturing all its advanced solid-state batteries in the United States and Japan, the complete opposite of what GM and Ford plan to do. Toyota has stated multiple times over the years betraying their Japanese and American workforce for cheaper labor may save them money now but hurt them in the long run.
Toyota's first high-volume battery-powered model for the U.S., the bZ4X SUV, is set to go on sale in the U.S. next year.
Feature Image via Toyota