December 9, 2021
BOSTON—President Joe Biden's administration urged the U.S. Supreme Court on Wednesday to decline to hear a case against Harvard University challenging the ability of it and other schools to consider race as a factor in student admissions to boost non-Asian minority admissions.
The justices asked the Biden administration back in June for its views on the case, which could give the court's 6-3 conservative majority a chance to end affirmative action policies used to increase the number of African-American and Latino students on college campuses, reports Reuters.
For decades, Harvard assured the public that admissions were based on merit and a particular group of students performing better than others in SATs was a myth. However, Harvard conducted an internal study from 1995 to 2013, which showed Asian-Americans had the highest scores of any race in SATs.
Asian-Americans also had the highest grades of any other race, yet Asian-Americans were always capped around 20% at the Ivy League. Harvard University was forced to publish its 'dirty little secret' through its on-campus newspaper, The Harvard Crimson.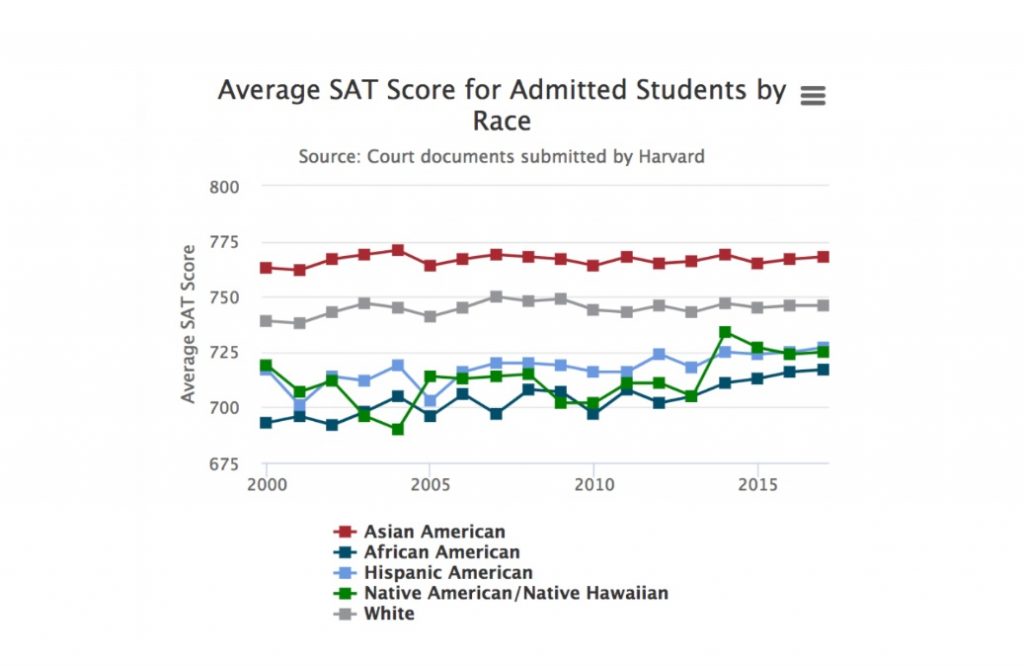 Harvard never apologized for lying. Instead, they completely shifted the argument from merit to diversity. All those years of stating they value merit disappeared overnight and now all of a sudden, it's about diversity, not merit. What a magical string of events. They also stated no particular group should have a majority in any field.
Does that mean they'll reorganize their sports teams utilizing affirmative action?
Students for Fair Admissions, a group founded by anti-affirmative action activist Edward Blum, is appealing a decision upholding Harvard's race-conscious admission practices and hopes to overturn a 2003 Supreme Court ruling that preserved the policies, according to Reuters.
SFFA accuses Harvard of discriminating against Asian-American applicants by engaging in impermissible "race balancing" to make it easier for African-American and Latino students to win admission at the expense of Asian-American applicants.
The lawsuit contends Harvard's actions violated Title VI of the Civil Rights Act of 1964, which bars racial discrimination under any program receiving federal financial assistance, reports Reuters.
Harvard in a statement welcomed the administration's support of policies like its own to create diverse campuses.
Feature Image via Unsplash