September 4, 2021
LAS VEGAS, Nevada—A 16-year-old from Summerlin fatally stabbed a Filipino man to death in his home after leaving first period at school, and then returned to class like nothing happened, according to FOX5.
16-year-old Ethan Goin has been arrested and charged with open murder in connection with the death of 48-year-old Vergel Guintu on August 27. According to a police report, Guintu's wife and mother-in-law were also home at the time when Goin allegedly broke into the Summerlin residence located in the 10000 block of Kenton Place, reports FOX5.
After an initial investigation and interviews with the victim's family, police found out Guintu had just dropped off his 9-year-old son at school, came back to the house, and was in the kitchen helping his mother-in-law while his wife was upstairs.
Guintu heard a noise and left his mother-in-law in the kitchen to investigate. Moments later, the mother-in-law heard another noise and saw an intruder dressed in black with a mask and hood pulled tight around his face. The intruder—now believed to be Goin—passed in front of her. The mother-in-law then saw Guintu lying on the floor in a pool of blood, according to FOX5.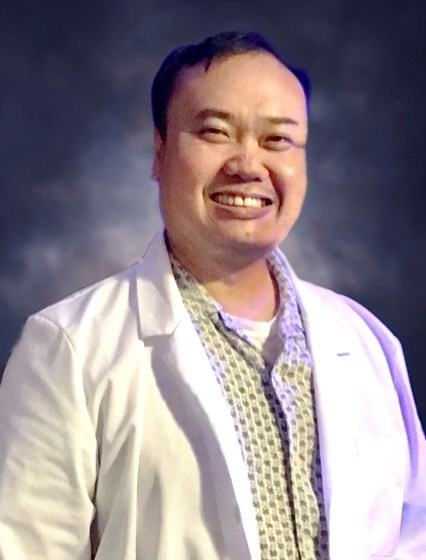 Guintu's wife came downstairs, saw her husband on the floor, and called 911 around 9:47 a.m. When the Las Vegas Metropolitan Police arrived, they were unsure if the intruder was still inside the house and immediately moved Guintu to a nearby home as they cleared the house.
The Las Vegas Fire and Rescue arrived shortly after and pronounced Guintu dead at 12:45 p.m. CSI later arrived on the scene and collected a light-colored hair from Guintu's wrist, which did not match the hair color of any other family member, reports FOX5.
The following day, police canvassed the area and ascertained through interviews that a Caucasian male with blonde hair was walking south on Marino Hills Drive just south of the crime scene.
Later in the day—August 28—police noticed a male fitting the physical and clothing description getting into a rideshare. Police confronted the male suspect, now identified as Goin, and ordered him to get out of the rideshare. Upon obeying police commands, officers noticed blood on Goin's boots.
Goin ended up taking off and fled east on Via Roma Place. However, he was later apprehended in the parking structure of Summerlin Hospital. Goin had a Karambit knife on him and was actually on his way to a friend's house to get rid of the knife.
Upon interrogation, Goin stated he is aware he "did something bad" and doesn't really remember what exactly happened because "everything was a blur."
Goin has been booked in Clark County Juvenile Detention Center on one count of open murder. According to court records, Goin was denied bail in a Thursday hearing. His next court date was set for Sept. 9.
Feature Images via FOX5 & Dignity Memorial