September 1, 2021
NEW YORK CITY—The most diverse and progressive city in America continues to show us what "progressivism" really looks like. After the assault of multiple Filipinos in the city, The Philippine Consulate General in New York urged all Filipinos to stay vigilant.
"While we understand authorities are doing their best to ensure the safety of the public, we also know they cannot prevent a similar incident from happening again. No one knows when and where the next incident will be taking place," stated Consul General Elmer Cato.
Earlier this year, 61-year-old Noel Quintana was violently slashed across his face from ear-to-ear on the L train at Jefferson Station in Brooklyn by an African-American male. A few months later, a Filipino nurse was on her way to work when was sexually harassed by an African-American male passenger.
 On August 29 and 30, an elderly Filipina and a Filipino theater actor were violently assaulted. The elderly Filipina was shoved down the stairs at a subway station in Rego Park, Queens while the theater actor was spat and racially insulted on a subway train in Manhattan, according to PNA.
Racial descriptions of the suspects are being kept "confidential."
The latter incident was reported to the Consulate by a Filipino nurse who came to the aid of the elderly Filipina after she was shoved down the stairs on the morning of August 30, reports PNA.
"Our Good Samaritan stayed with her until police arrived and later provided us with details of what happened. He told us he could not control his tears on his way to work. 'It could have been my mom,' he said," Cato stated.
Multiple netizens wrote similar comments about the attack, "In order to fight white supremacy, we have to keep the identity of the attackers confidential because white supremacy demands we release the footage and create more racial divide. Not today! White supremacy. Your days are numbered."
Miss Saigon veteran actor Miguel Braganza was also attacked in early August near his home in the Upper East Side. He suffered a cut on his head but did not sustain major injuries.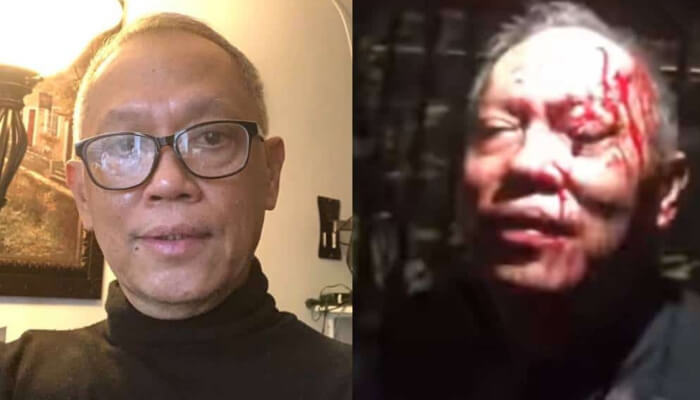 "Miguel was struck with a gun in the forehead in what police said was a failed robbery attempt," Philippine Consul General Elmer Cato stated.
The identity of the assailant, in that case, has also been kept "confidential."
Feature Image via PNA