July 29, 2021
NEW YORK CITY—The 58-year-old mother, Than Than Htwe, who has been in a coma for 10 days passed away Wednesday morning. She died from massive head trauma sustained when 52-year-old African-American David Robinson tried to rob her son.
According to Than Than Htwe's GoFundMe page, her organs have been donated.
The attempted robbery occurred Saturday morning around 9:40, July 17, inside the Canal St. "N" subway station in Manhattan, according to the NYPD.
52-year-old David Robinson grabbed the 22-year-old son's backpack as he walked up the stairs from the Canal Street subway station in Chinatown with his 58-year-old mother.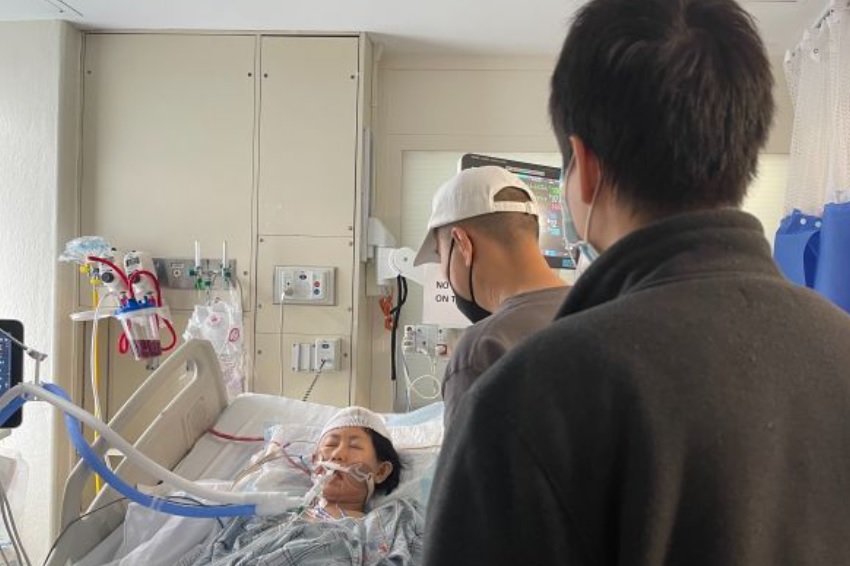 The suspect's actions caused both son and his mother to tumble down the stairs, critically injuring the mother. She was rushed to the hospital and underwent emergency brain surgery. However, she would never regain consciousness.
Than Htwe moved to the United States from Myanmar in 2018 to be with her immediate family. She is survived by her husband Myint Shien and her son.
Meanwhile, the search continues for Htwe's attacker. Anyone with information is asked to call the NYPD's Crime Stoppers hotline at 1-800-577-TIPS (8477), or for Spanish, 1-888-57-PISTA (74782). You can also submit a tip via their website or on Twitter, @NYPDTips. All calls are kept confidential.
Feature Screenshots via CBS2 & Crime Stoppers