May 14, 2021
SOUTH EL MONTE, California—A Lyft driver sitting in his car at an ARCO gas station on Rosemead Blvd was beaten and robbed at gunpoint; the entire incident was captured on video.
67-year-old Paul Lao was refueling and washing his vehicle when a Latino man entered his rear passenger door and pointed a gun at him demanding he hand over his wallet on May 10, around 9 p.m.
The video shows the armed suspect stealing Lao's smartphone and cash. According to Lao's daughter-in-law, he had about $1,560 in his pocket at the time.
After robbing Lao of his belongings, the suspect then demanded Lao to get out of his car and hand over the keys to his vehicle. Lao told the suspect his BMW is keyless and can only be driven by him. The suspect became agitated and hit Lao on the face with his gun, then exited the car.
Lao suffered a fractured nose.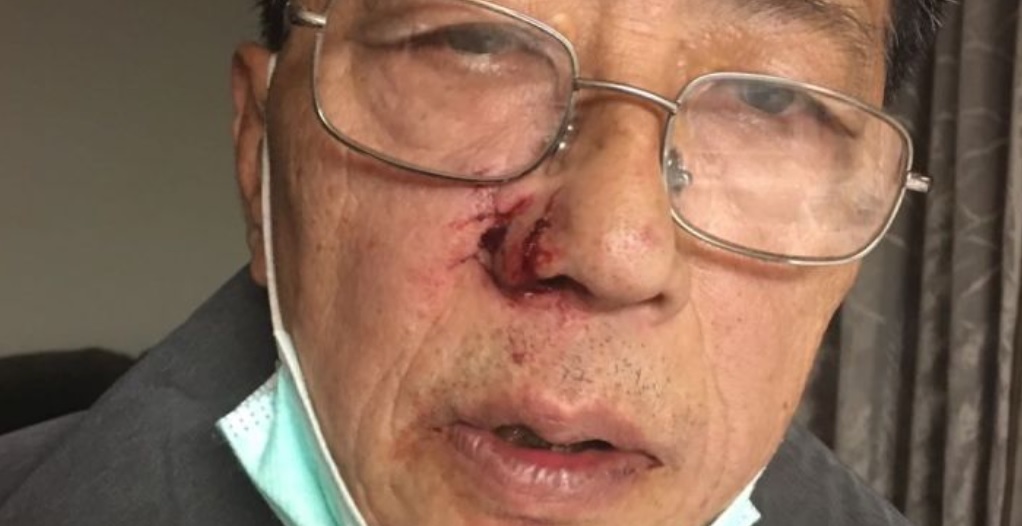 The victim drove himself to the Temple City sheriff station a few hours after the incident and made a report. The video footage was handed over to detectives, however, the dashcam microphone was disabled because California state law requires consent to record audio.
Anyone with information on the incident was asked to call the Sheriff's Department at 323-890-5500. Tipsters can also call Crime Stoppers at 800-222-8477.
To access Lao's GoFundMe page click HERE
Feature Screenshot via Instagram