February 21, 2021
SUGAR LAND, Texas—11-year-old Olivia, 8-year-old Edison, 5-year-old Colette Nguyen, and their 75-year-old grandmother, Loan Le, tragically lost their lives when their Texas home erupted in flames around 2 a.m. Tuesday, February 16. The father is Dr. Nathan Nguyen from the HBO Max show, "The House of Ho."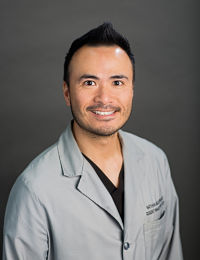 When firefighters arrived, the house was fully engulfed, according to Fox 26. Authorities found the 41-year-old mother and her female friend outside the home and suffering from burns.
Sugar Land Fire and EMS responders had to physically restrain the mother from going back into the house.
According to Fox 26, the entire neighborhood had been without power for over eight hours and social media posts from the family indicated they were using the fireplace to keep warm. Texas is currently experiencing power outages and freezing cold temperatures.
The Nguyen children and their grandmother Loan are among more than 30 people in the Lonestar State who died this week amid an extreme weather crisis that nearly decimated the state's power grid, according to Yahoo News.
Vanessa Kon, the children's aunt, said the family was awaiting answers on what started the house fire. "We don't know what happened," Kon told The Daily Beast. "We don't know why the lights went out like that. The city should have been prepared for it. Why was the power off? If the power wasn't off, this wouldn't have happened."
The children's father, Nathan Nguyen, is separated from Jackie and lives in another home in Sugar Land.
Nguyen's GoFundMe page can be accessed by clicking HERE
Kon and her siblings were comforting Nathan at his house throughout the week and on Saturday. The home, once so dedicated to Olivia, Edison, and Colette, now seemed empty.
The walls are covered in paintings he made with the children. One room has a collection of different paints and canvases so they could make art together. The refrigerator has three tubs of butter because they all loved baking cookies. In Colette's bedroom, a mermaid costume rested on the bed, along with a pair of dolls, according to Yahoo News.
"Everything is about the kids," Kon said of Nguyen, 41, who is a beloved family physician in a small town nearby called Wharton. "It's so devastating."
Kon said Nguyen is in the process of divorcing Jackie but had custody of the kids every weekend or sometimes more, especially in the summer. He last saw them about a week before they died and was planning on picking them up on Friday.
Feature Image via GoFundMe