October 5, 2020
36-year-old Stephanie Ching will be released from prison after pleading guilty last week to felony charges of being an accessory after the fact and desecration of human remains in connection with the death of her father, 73-year-old Benedict Ching, according to the San Francisco Examiner.
Stephanie's husband, 45-year-old Douglas Lomas, pleaded guilty to voluntary manslaughter last week and is expected to be sentenced to at least six years in prison, according to the Public Defender's Office and District Attorney's Office on Thursday, October 1.
The San Francisco Examiner reported back in May 2019, police discovered a gruesome scene when they searched Benedict Ching's house at 161 Del Monte St. There was blood everywhere, along with a circular saw in the bathtub as well as human body parts including a severed head inside a refrigerator, Jeffrey Dahmer style.
Benedict Ching had been reported missing after he stopped showing up for work.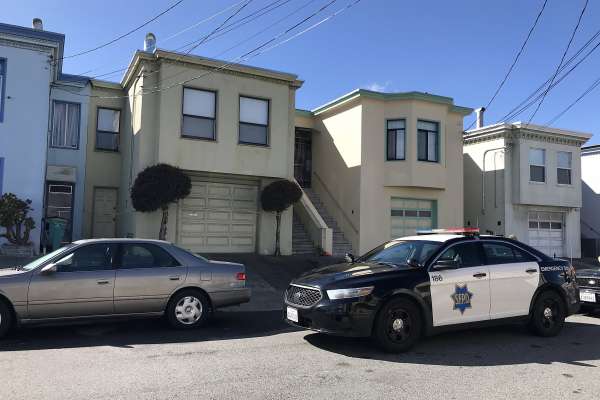 On the morning of the gruesome discovery, Lomas and Ching allegedly boarded a flight with their two children to China. Once they arrived on Chinese soil, they were immediately arrested and returned to the U.S.
Both were charged with murder. According to Assistant District Attorney Omid Talai, the coupe "exhibited no remorse or concern for the death of the victim, and hastily fled to China as family members began to question the victim's whereabouts."
The Medical Examiner's Office could not determine the cause of death, however, and also no clear motive was ever determined for Benedict's murder. The DA's office stated there was difficulty establishing which defendant did what
According to Lomas' Public Defender, IIona Solomon, he acted in self-defense.
"This was a terrible set of circumstances for a very complicated family," Solomon said. "Mr. Lomas was acting in self-defense following an attack by his father-in-law who later died. The DA could not prove that Mr. Lomas committed murder because there was zero evidence of malice."
Both Stephanie Ching and Douglas Lomas are due back in court on October 15 for sentencing.
Feature Images via San Francisco Examiner