September 26, 2020
OMAHA, Nebraska—Douglas County Sheriff's Office is looking for two burglary suspects that stole an estimated $50,000 in cash and another $30,000 in designer purses near 168th and Blondo on May 30.
According to a source in the local Vietnamese community, these burglars are targeting Vietnamese families in the area. Their MO is burglary and vandalism.
The suspect's vehicle is described as a  2014-2017 white Toyota Sienna with an unknown dealership plate, according to KMTV3 Omaha.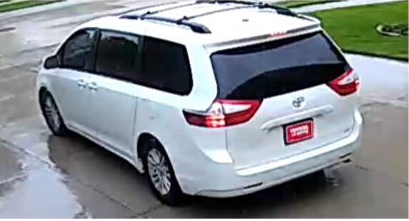 Anyone with information regarding the individuals is asked to contact the sheriff's office at 402-444-6000.
Callers may remain anonymous and could be eligible for a cash reward.
Feature Image via KMTV3 Omaha