July 18, 2020
Fordham University in the Bronx, New York student Austin Tong was banned from campus and could face expulsion if he does not take steps to make amends. This ban comes as netizens reported Tong for June 3rd and 4th pictures he posted on Instagram posing with his legally owned AR-15 and a picture of Officer David Dorn. June 4th was the 31st anniversary of Tiananmen Square protests.
Retired police officer David Dorn, 77, was an African-American police officer who was murdered by a supposed Black Lives Matter protestor Stephan Cannon on June 2 in St. Louis, Missouri. Tong was not happy with that incident and posted a picture of the brave officer on his Instagram page and titled it "Y'all a bunch of hypocrites."
"He was a fine man [Dorn] nobody cared about him because perhaps he didn't fit their [Democrats] political agenda or criteria," Tong stated to CampusReform. "He was a fine officer, he was a black man, and he should be cared about but nobody cared. How is that racist?" Tong asked.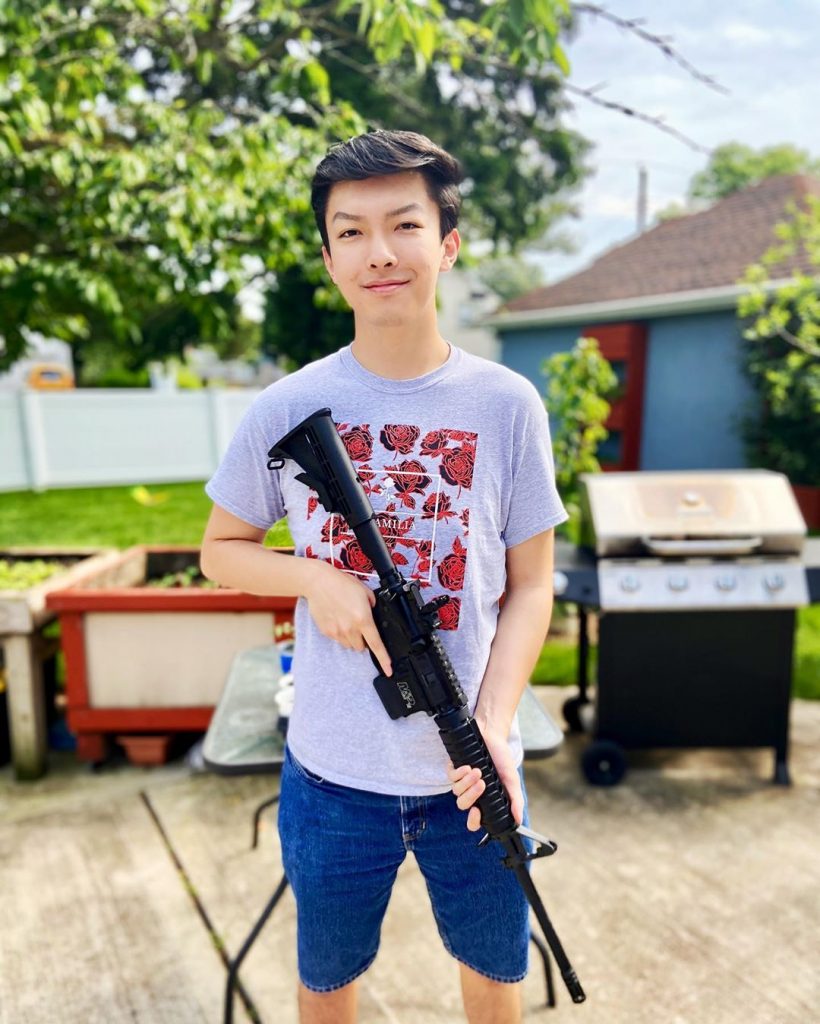 On June 4, the 31st anniversary of Tiananmen Square, Tong posted a picture of himself posing with his legally owned AR-15 in remembrance of what happened to Democratic activists in China. "That event tells us in America and tells people around the world why people should be armed, why we should be grateful in this country we have the 2nd Amendment to protect ourselves from government and keep them in check," Tong stated.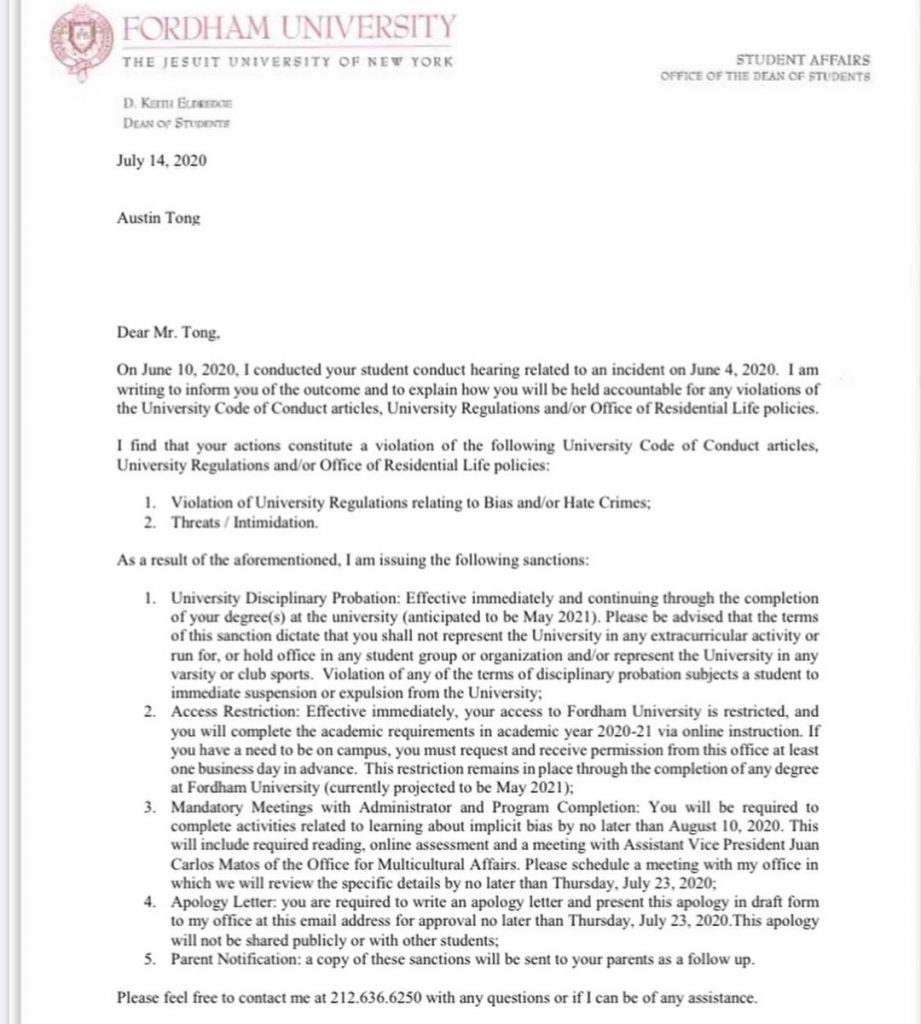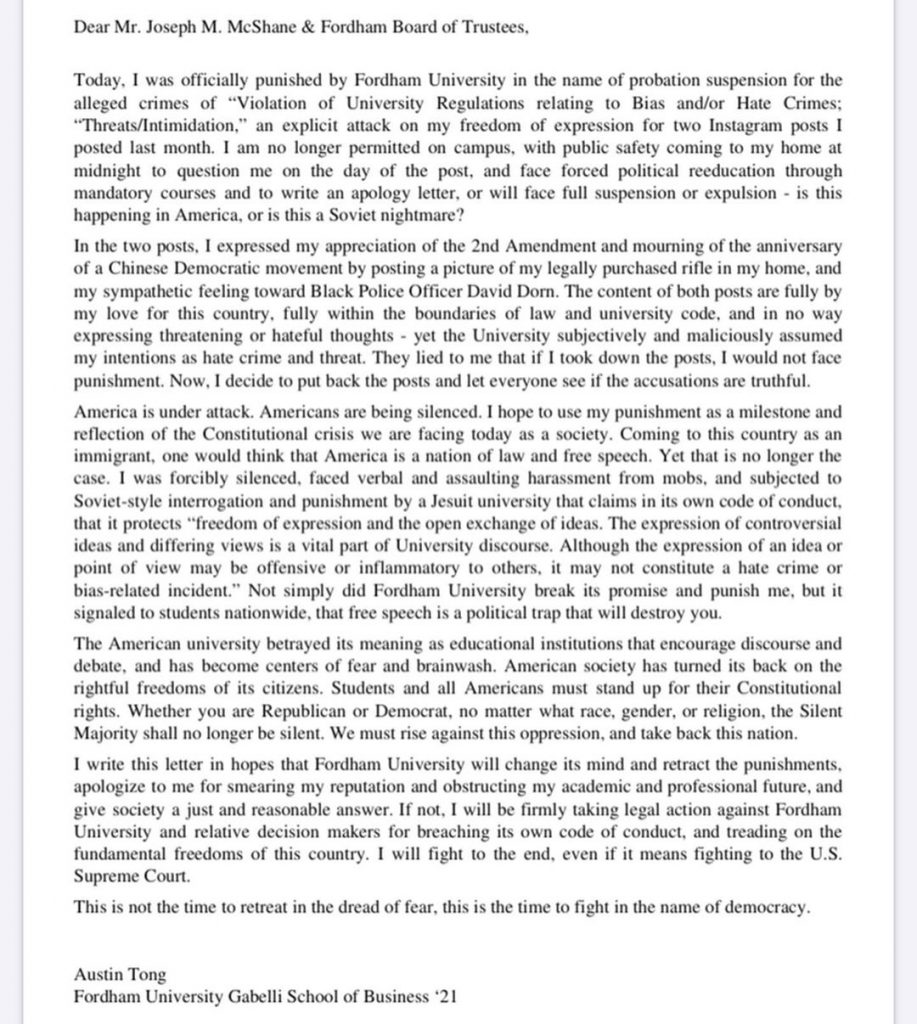 "But the school and the mobs, the 'bad people' I call them, they connected that, they reported me to the school and the school maliciously connected the two posts as 'I'm racist and I'm threatening.'"
Tong did not expect any of this to happen to him. He thought he lived in a country with free speech. He stated "This is America, I didn't expect any of this to happen. I didn't hurt anyone, I didn't break the law." However, we are living in times where the United States of America is becoming a country very similar to China and its "selective speech." It's only free speech if it conforms with the ideologies of a certain political group and "hate speech" when it slightly veers off the liberal agenda. That's not free speech, that's selective speech.
Austin Tong wants to take legal action against Fordham and their supposed "free speech" policy. He started a GoFundMe page, which can be accessed by clicking HERE
Feature Images via Instagram