May 12, 2020
There is a two-minute-long viral video circulating showing a Chinese woman masturbating in various positions from lazy solo lover, on your back position, the flick and fly, and butt doggy position inside the showroom of an IKEA in China. It gives a whole new meaning to IKEA's motto, "Do it yourself!"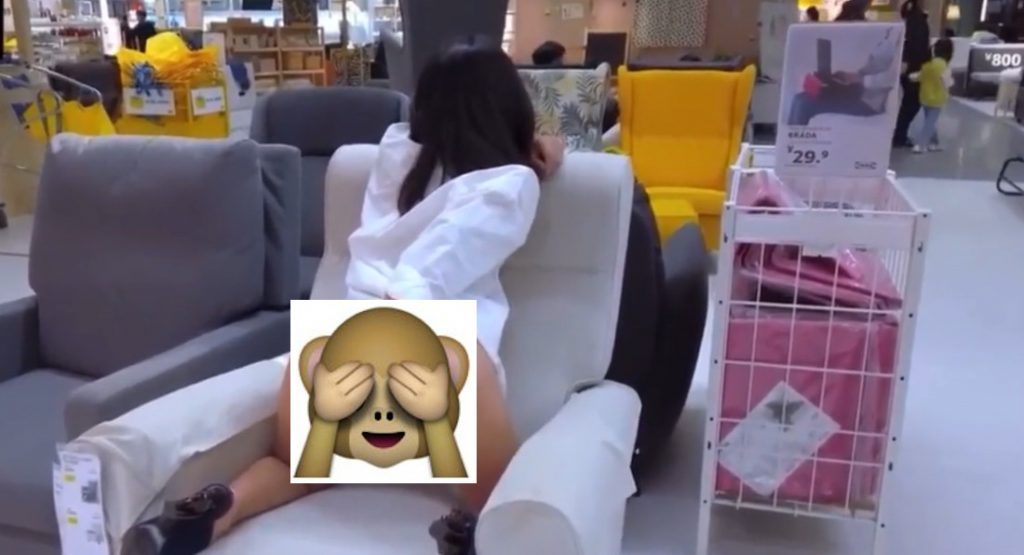 IKEA released a statement on Saturday, according to Shanghaiist, and stated"resolutely opposes and condemns" the actions of the young woman and goes on to state shoppers should shop with "civility" and maintain a "good shopping environment." The statement can be found here. IKEA has also responded by tightening security in their stores.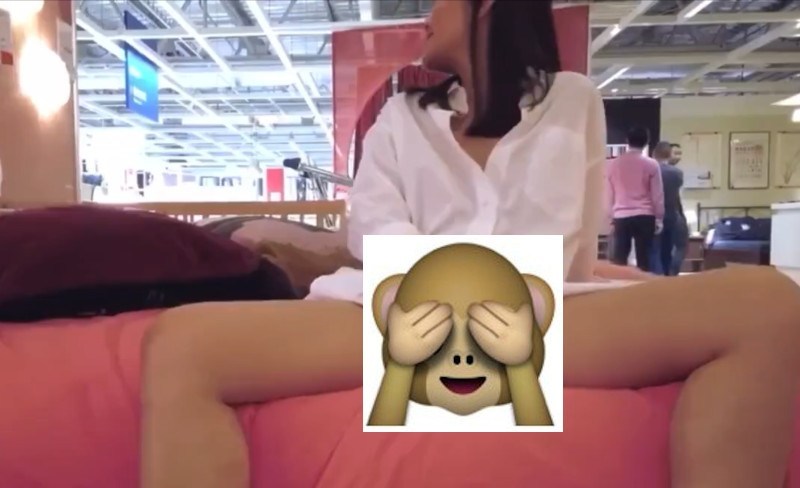 The viral masturbation video was quickly taken down by Chinese censors and because no one was wearing a face mask, but not before it was downloaded by perverted netizens everywhere….
This isn't the first time IKEA had to deal with such matters in China. Back in 2016, pictures were circulating of a pantyless woman shopping inside a Wuhan IKEA.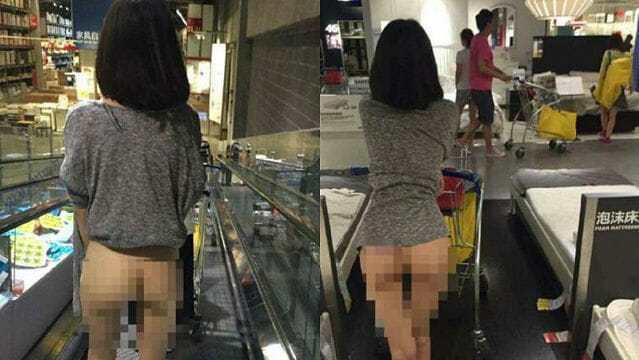 Feature Image via Shanghaiist