March 26, 2022
CHASE CENTER, San Francisco—Marcus was out for a walk near the Chase Center by Warriors Way last Friday, March 18, when he was robbed of his watch by three "teens."
According to ABC7's Dion Lim, Marcus was pistol-whipped and one person yelled out a homophobic slur. He was later transported to the hospital where he required 5-stitches.
Thanks to witnesses and cameras nearby, SFPD spotted the getaway car in Fisherman's Wharf and later that night arrested four teens on a number of charges in the Financial District, reports Dion Lim.
No racial description of the suspects were mentioned.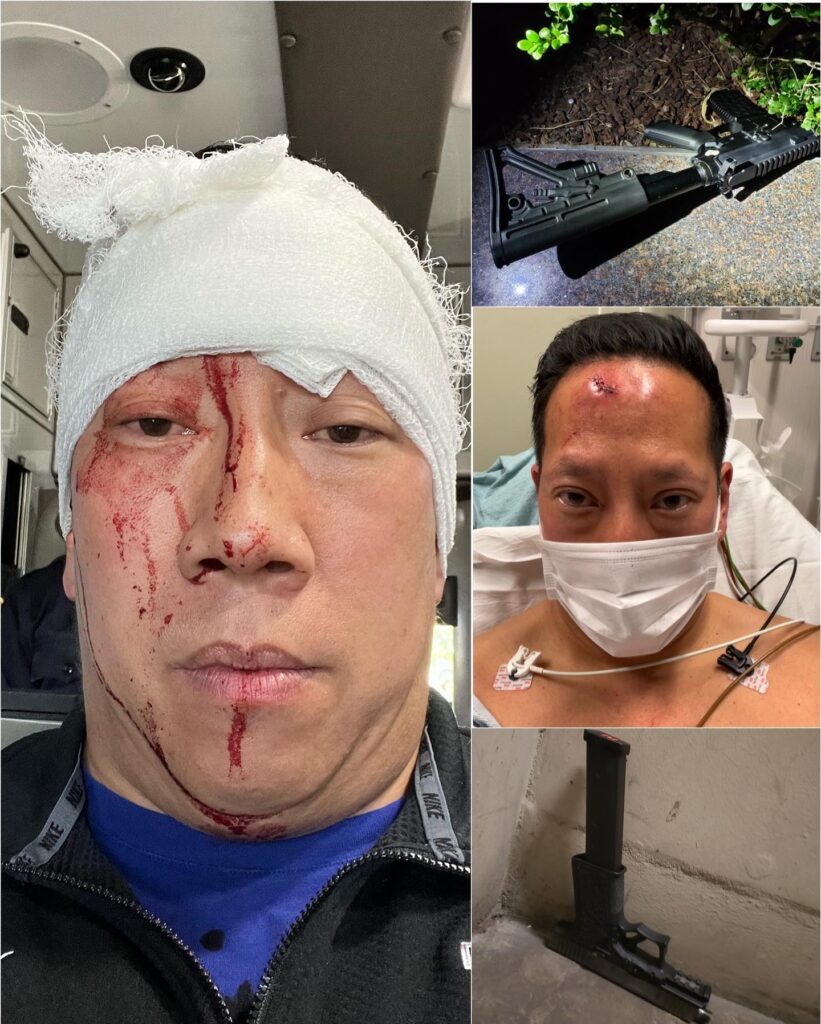 Three ghost guns were found at the scene. The suspects are two 17-year-olds from East Palo Alto, a 19-year-old from Vallejo, and an 18-year-old from Richmond.
Marcus told Dion Lim he provided a victim statement at a hearing for the "teens" on Wednesday and said the District Attorney pushed for detention without bail—but that the judge recommended release on house arrest based on the suspects' ages.
Remember that Offspring song, "Come Out and Play"? "If you're under 18 you won't be doing any time."
Marcus continued to say he is grateful he wasn't more physically hurt but plans to take some time off from work to heal from the mental trauma. However, he told Dion Lim it's a bit nerve-wracking for him to go out.
No hate crime charges have been filed, despite the homophobic slur.
Feature Images via Dion Lim