March 11, 2020
The World Health Organization (WHO) just declared the coronavirus or COVID-19 a pandemic. It's a justifiable declaration since the virus currently affects over 114 countries and has taken the lives of more than 4,000 people.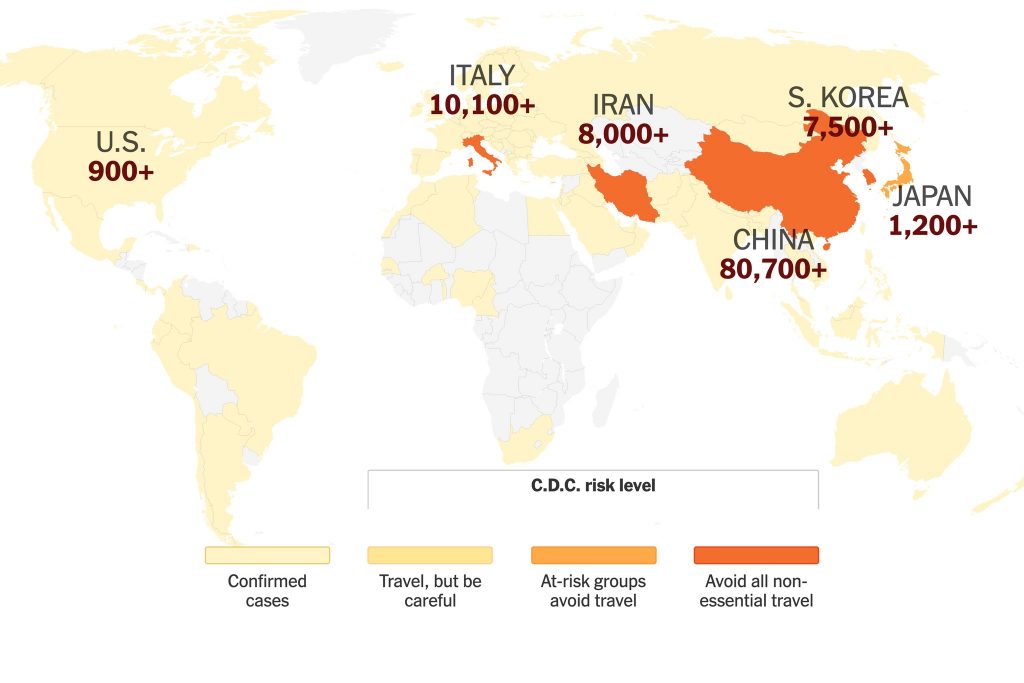 COVID-19 has infected more than 120,000 people worldwide with China being the hardest hit with over 3,000 deaths and Italy currently experiencing over 10,000 cases with 630 deaths. Iran currently has 9,000 reported cases, 7,700 cases in South Korea, and 1,000 in the United States. Individuals with the highest fatality rate are the elderly and those with underlying health conditions.
Cases in COVID-19 have steeply declined in China and Korea and there are still 81 countries with no confirmed cases and 57 countries with 10 infections or less.
Feature Image via New York Times